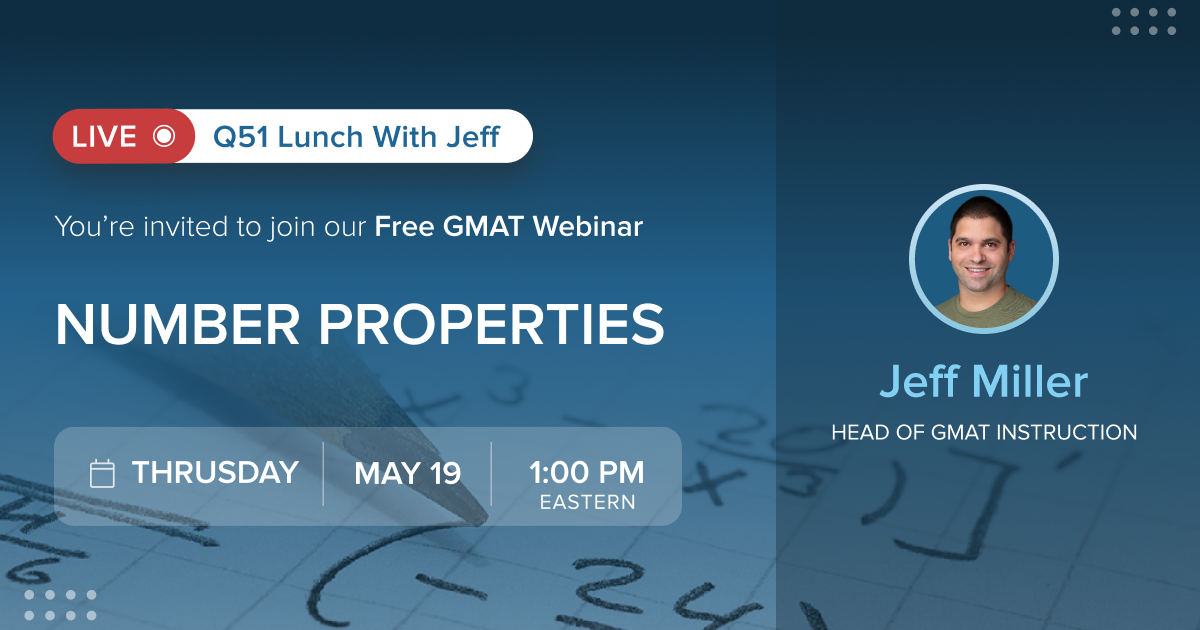 Join Target Test Prep for a free GMAT Quant webinar on
Number Properties
, Thursday, May 19 at 1:00 PM Eastern.
Jeff Miller, our head GMAT instructor, will be teaching some high-value tactics and strategies for tackling challenging Number Properties questions.
Following the webinar, you'll have the opportunity to take part in a Q&A.
Webinar details
Topic: Number Properties
Date: Thursday, May 19
Time: 1:00 PM ET | 10:00 AM PT | 10:30 PM IST | 6:00 PM BST
Format: 45 minutes with live Q&A
Where: Cisco Webex
You can sign up here:
Save My Spot
Please let us know if you have any feedback or questions. We hope to see you then!
Best regards,
Scott