Exclusive GMAT Prep Discounts Plus a Free MBA Bonus Package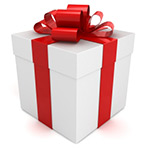 Receive an MBA Mega Bonus package, valued at $295, for FREE!
Beat The GMAT has teamed up with the top GMAT prep and elite MBA Admissions Consulting companies to provide you the best available deals.
As a special thank you for being a valuable member of the Beat the GMAT community, when you purchase a GMAT prep course using a Beat The GMAT promotion code, you will be eligible to receive a bonus pack of valuable MBA prep resources.
Pack Includes:
Exclusive 30-minute MBA Admissions Counseling Session on School Selection ($250 value) from Stratus Admissions Consulting
Creating a Resume for MBA Applications E-Guide($20 value) from Stacy Blackman
50 Essays that Worked ($25 value) from Admissionado
European MBA Crash Course Guide from Admissionado
MBA Decision Making Guide from Personal MBA Coach
HBS Sample Essay from Vantage Point
Veritas GMAT Prep Course
About the Veritas GMAT Prep Course
Veritas Prep students who complete the entire program improve their GMAT score by an average of 140 points.
Live classroom, self-study and private tutoring available
VALT GMAT Prep that continuously adapts to your needs
Learn by doing methodology challenges and improves students at every level
Instructors score in the 99th percentile
Free Trial Class, GMAT + Admissions bundles, Free Practice Test
GMAT Study Resources
Student satisfaction rating 9 out of 10
The Princeton Review GMAT Prep Course
About the The Princeton Review GMAT Prep Course
Princeton Review GMAT Guarantees a higher score within 90 days, or you repeat the program for free.
Offers 4 levels of training courses: the Self-Paced, the Connect, the Ultimate Classroom, and the Private Tutoring program
FREE GMAT practice test or info session to assess your current level
Highly trained teachers with proven expertise
Proprietary algorithm precisely guides your personalized prep for maximum score
Curriculum is efficient and strategic and designed for online instruction
Business school advice weekly updates
Manhattan Prep GMAT Prep Course
About the Manhattan Prep GMAT Prep Course
We believe test prep should be real education. The Manhattan Prep GMAT Interact is an award winning, on demand prep course.
Includes 35 self-paced, interactive lessons taught by instructors with top-1% scores
Customized coaching package with detailed analysis of practice tests
Complete set of 10 strategy guides plus 6 full-length GMAT practice tests.
Navigator and GMAT mobile app for convenient, personalized study and access.
Interactive syllabus with a FREE demo; test drive 5 GMAT lessons
Live classes online or in person
Application help for those preparing business school applications
Kaplan GMAT Prep Course
About the Kaplan GMAT Prep Course
Prep smarter, score higher-guaranteed or your money back. Get immediate access to live streaming GMAT prep nearly every day with the GMAT Channel-only at Kaplan.
Get immediate instruction
More live instruction than anyone else.
In person, live online, or self paced formats to better fit your learning style and schedule; personalized GMAT Tutoring also available
The Official Test Day Experience includes realistic practice tests at the actual testing facilities.
Study anywhere, anytime on desktop or mobile
Personalize prep with quiz builder
Materials include 2 prep books an an MBA admissions guide
Magoosh GMAT Prep Course
About the Magoosh GMAT Prep Course
If Magoosh GMAT prep doesn't improve your GMAT score by at least 50 points, we'll give you a full refund.
7-day money back guarantee
1-month, 3-month, and 6-month study plans available with a variety of focuses to best serve your schedule and priorities
Digestible lessons that cover every concept, pitfall, and shortcut on the exam
100% online
Smart feedback and progress tracking to turn your weaknesses into strengths
Study anywhere, anytime on desktop or mobile
Unbeatable price in test prep: 1/4 the price of competitors
E-GMAT Prep Course
About the E-GMAT Prep Course
E-GMAT gives an overall guarantee of 70-point score (out of 800) increase. The world's most comprehensive courses.
FREE trial with quant and verbal diagnostic, 25 video lessons, 180+ practice questions, and live weekend webinars
Programs include full-length practice tests/ 2500+ practice questions
Video and live instructor led sessions
GMAT planning tool and strategy sessions
Instructors are leaders in their field not just GMAT high-scorers
Progressive learning architecture that assesses learning every 15 minutes
We offer a 7-day money back guarantee on all of our courses.
The Economist GMAT Prep Course
About the The Economist GMAT Prep Course
70+ Point GMAT score improvement guarantee on Premium and Ultimate Prep plans; 50+ on the Complete Prep plan.
Comprehensive lessons with 5000+ practice questions and realistic practice tests
Interactive learning that adapts to your academic strengths and weaknesses to allow you to focus on what you need to know
Personalized AWA essay marking and 1-on-1 tutor support sessions
Mobile and desktop apps allow you to 24/7 study access
Dashboard and interactive learning keeps you up to date on learning progress
98 point average improvement on GMAT scores
Try GMAT Tutor online for 7 days with no commitment
MBA Finder research tool to review 1,197 programs
Target Test GMAT Prep Course
About the Target Test GMAT Prep Course
If your official GMAT quant score does not increase after completing Target Test Prep GMAT Quant, request a full refund.
Students improve an average of 135 points above the GMAT average of all test takers; 57% of TTP students score 700 or higher.
On demand learning, targeted practice and strategic review analytics allow students to hone on in key areas for improvement
Instructor led HD videos tackle GMAT quantitative problems
Live support for when questions arise while studying
Target Test (TTP) GMAT offers the top rated study platform that offers comprehensive, effective, and personalized study
Try GMAT Quant for 5 days unlimited access for only $1
Private, personalized tutoring available for quantitative, verbal, and integrated reasoning
EMPOWERgmat Prep Course
About the EMPOWERgmat Prep Course
70-Point Score improvement guarantee or you receive a full-month refund!
Your first 24 hours are FREE (full access), easy 1-button cancel
Full course includes expert led coaching sessions, thousands of questions, 1,2, and 3 month study plans
2-6 week turnaround
Official GMAT practice tests
EMPOWERgmat Advisor Support
Video explanations for all questions
Score Booster Study Plan
Mobile dashboard helps you track your progress
Manhattan Review GMAT Prep Course
About the Manhattan Review GMAT Prep Course
The most carefully constructed and precisely implemented GMAT prep that the industry has to offer.
International access to GMAT Online Courses, Self-Study Package, Video Library, and Tutoring
GMAT FREE Practice Question and Test resources
Computer Adaptive Tests (CAT), online GMAT Practice Test (1 unit) and Test Pack (5 units) and FREE Diagnostic Test
Managed by a highly-trained, Ivy League business school graduates and an expert team of professors and educational researchers
Founded in 1999 by distinguished Columbia Masters of Science and Ph.D. alumnus
Flexible course length and delivery options, including a GMAT Bootcamp
We'd love to hear from you! Submit your review now.
Submit your review now
EARN AN AMAZON.COM GIFT CARD WORTH:
$10
Score Report Required
Facebook Profile Authenticated
Submit Review