Yale School of Management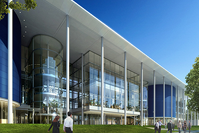 135 Prospect Street
New Haven, CT 06511-3729
-

people following this school
-

people applying to this school
Full-Time MBA Rankings
Bloomberg Businessweek: 14
News World Report: 11
Financial Times: 15
Part-Time MBA Rankings
News World Report:
Executive MBA Rankings
Financial Times:
Online MBA Rankings
Financial Times:
News World Report:
Full-Time MBA Employments
Median Base Salary: $120,000
Median Salary with Bonus: $145,000
% Employed After Graduation: 90.0
Application Essay Prompts
"Essay prompt: Describe the biggest commitment you have ever made. (500 words) This will be our second year using this prompt, which we developed in collaboration with Amy Wrzesniewski, a professor of organizational behavior here at SOM and one of the lead faculty in the core leadership courses within our integrated curriculum. In asking this question, the Admissions Committee is interested not just in the commitment itself but also in how you approach the commitment and the behaviors that support it. We've also decided to maintain our unique sliding-scale application fee structure, which ties your application fee to your annual compensation. The sliding-scale fee helps us attract diverse applicants from all over the world, including those from geographies and industries where compensation tends to be lower. We will continue to offer fee waivers for current and former Peace Corps volunteers, as well as current staff and alumni of Teach for All programs (such as Teach for America, Teach for China, and Teach for India). The application fee is automatically waived for active U.S. military or U.S. veterans, current Yale graduate students, and Yale undergraduate students applying to the Silver Scholars Program. We're in the process of scheduling Summer Socials and admissions events around the world. Look for those on our events page soon. In the meantime, we look forward to connecting with you and guiding you through the MBA application process."
Part-Time MBA Employments
Median Base Salary:
Warning: number_format() expects parameter 1 to be double, string given in /vol/www/www.beatthegmat.com/blog/source/wp-content/themes/btgv3/mbawatch/single-bschool-info-view.php on line 137
$
% Employed After Graduation:
Part-Time MBA Employments
Application Essay Prompts
Executive MBA Employments
Median Salary:
Warning: number_format() expects parameter 1 to be double, string given in /vol/www/www.beatthegmat.com/blog/source/wp-content/themes/btgv3/mbawatch/single-bschool-info-view.php on line 151
$
% Employed After Graduation:
Application Essay Prompts
Online MBA Employments
Median Salary:
Warning: number_format() expects parameter 1 to be double, string given in /vol/www/www.beatthegmat.com/blog/source/wp-content/themes/btgv3/mbawatch/single-bschool-info-view.php on line 165
$
% Employed After Graduation:
Application Essay Prompts
ARTICLES