INSEAD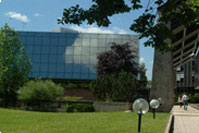 Europe Campus: Fontainebleau, France
Asia Campus: Singapore
-

people following this school
-

people applying to this school
Full-Time MBA Rankings
Bloomberg Businessweek:
News World Report:
Financial Times: 2
Part-Time MBA Rankings
News World Report:
Executive MBA Rankings
Financial Times:
Online MBA Rankings
Financial Times:
News World Report:
Full-Time MBA Employments
Median Base Salary: $104,800
Median Salary with Bonus: $127,600
% Employed After Graduation: 89.0
Application Essay Prompts
"Motivation Essays (Three compulsory, one optional) This is a critical part of our evaluation process. As such, we advise you to spend a significant amount of time on your application essays. Your responses provide the best opportunity to be creative and tell us about yourself. We would like to get to know you and to find out what motivates you. The essay questions are not meant to be academic articles or business memos, but rather your personal stories. You can fill in the essay questions online or copy/paste your answers in the text boxes directly within your application."
Part-Time MBA Employments
Median Base Salary:
Warning: number_format() expects parameter 1 to be double, string given in /vol/www/www.beatthegmat.com/blog/source/wp-content/themes/btgv3/mbawatch/single-bschool-info-view.php on line 137
$
% Employed After Graduation:
Part-Time MBA Employments
Application Essay Prompts
Executive MBA Employments
Median Salary:
Warning: number_format() expects parameter 1 to be double, string given in /vol/www/www.beatthegmat.com/blog/source/wp-content/themes/btgv3/mbawatch/single-bschool-info-view.php on line 151
$
% Employed After Graduation:
Application Essay Prompts
Online MBA Employments
Median Salary:
Warning: number_format() expects parameter 1 to be double, string given in /vol/www/www.beatthegmat.com/blog/source/wp-content/themes/btgv3/mbawatch/single-bschool-info-view.php on line 165
$
% Employed After Graduation:
Application Essay Prompts
UPCOMING EVENTS
ARTICLES