Indian School of Business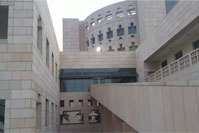 Gachibowli
Hyderabad-500 032
India
-

people following this school
-

people applying to this school
Full-Time MBA Rankings
Bloomberg Businessweek:
News World Report:
Financial Times: 28
Part-Time MBA Rankings
News World Report:
Executive MBA Rankings
Financial Times:
Online MBA Rankings
Financial Times:
News World Report:
Full-Time MBA Employments
Median Base Salary: $53,000
Median Salary with Bonus: $55,500
% Employed After Graduation: 80.0
Application Essay Prompts
"Essay 1: If we were to admit just one more candidate to the Postgraduate Programme (PGP) at the ISB, why should it be you? (400 words max) Last years essay prompt started out similarly but then guided applicants to share the personal or professional achievement that they were most proud of to earn that coveted seat in the class. This year, the applicant gets to decide what evidence will best persuade the admissions committee of their worthiness. Frankly, your greatest leadership experience or largest impact are most likely still the ideal way to win the adcoms attention here. Essay 2: Describe your short and long term career plans. How does the PGP fit in with those? (300 words max) MBA programs ask this question to make sure that your goals are reasonable: can their program prepare you for them and has your career so far positioned you to achieve them? If the answer to either of these questions is no, then they cannot accept you, you will simply be unhappy when you graduate so speak with recent graduates about their recruiting experiences and take the initiative to speak with post-MBA professionals with 10 or more years of experience about longer-term career options. In particular, ISBs recruiting for the finance function has certainly shriveled over the years down to just 4% of the class in 2015 so anyone with a mediocre GMAT score and no experience in this field would best not discuss an aspiration in finance. Essay 3: Please use this space to provide any other information not covered elsewhere in the application that could significantly impact your candidature at ISB. Note: It is not necessary for you to write this essay. Please use this space only if there is something really significant that you would like us to know. (200 words max) It is difficult to believe that 700 words allowed for the required essays is enough to capture who you are and why ISB should admit you. If possible, I recommend using this space to share evidence of your initiative, risk taking, or international experience (bonus points if your story can cover more than one!). And be sure to use all of the characters allowed in the Professional Experience section of the application (since ISB does not even allow a CV upload with your application!): five 100-character lines describing your job responsibilities and even more important five 100-character lines describing your initiatives and achievements for each role. The only comfort in such a short application is that your fellow applicants are just as limited in how much they can share!"
Part-Time MBA Employments
Median Base Salary:
Warning: number_format() expects parameter 1 to be double, string given in /vol/www/www.beatthegmat.com/blog/source/wp-content/themes/btgv3/mbawatch/single-bschool-info-view.php on line 137
$
% Employed After Graduation:
Part-Time MBA Employments
Application Essay Prompts
Executive MBA Employments
Median Salary:
Warning: number_format() expects parameter 1 to be double, string given in /vol/www/www.beatthegmat.com/blog/source/wp-content/themes/btgv3/mbawatch/single-bschool-info-view.php on line 151
$
% Employed After Graduation:
Application Essay Prompts
Online MBA Employments
Median Salary:
Warning: number_format() expects parameter 1 to be double, string given in /vol/www/www.beatthegmat.com/blog/source/wp-content/themes/btgv3/mbawatch/single-bschool-info-view.php on line 165
$
% Employed After Graduation:
Application Essay Prompts
ARTICLES