IESE Business School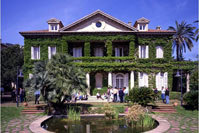 Avenida Pearson, 21
08034 Barcelona
Spain
-

people following this school
-

people applying to this school
Full-Time MBA Rankings
Bloomberg Businessweek:
News World Report:
Financial Times: 11
Part-Time MBA Rankings
News World Report:
Executive MBA Rankings
Financial Times:
Online MBA Rankings
Financial Times:
News World Report:
Full-Time MBA Employments
Median Base Salary: $107,000
Median Salary with Bonus: $156,143
% Employed After Graduation: 90.0
Application Essay Prompts
"The admissions committee at IESE Business School has released the IESE essay questions for entrance to the Class of 2020! Similar to last year, this year's application only requires one essay (however, this year it is only 300 words), in addition to the usual optional essay (200 words). 2017-2018 IESE Essay Questions Essay 1 Please answer ONE (and only one) of the following two questions. (300 words) If you look at yourself in the mirror, what do you see? Please give examples of both your strengths & weaknesses. Describe a recent situation (1-2 years ago maximum) that demonstrates your fit with IESE's mission and values. Essay 2 (Optional) I wish that the application had asked me… This essay can be submitted either written (200 words) or as a video (max 2:00 minutes total in length). We are aware that you are not a media professional."
Part-Time MBA Employments
Median Base Salary:
Warning: number_format() expects parameter 1 to be double, string given in /vol/www/www.beatthegmat.com/blog/source/wp-content/themes/btgv3/mbawatch/single-bschool-info-view.php on line 137
$
% Employed After Graduation:
Part-Time MBA Employments
Application Essay Prompts
Executive MBA Employments
Median Salary:
Warning: number_format() expects parameter 1 to be double, string given in /vol/www/www.beatthegmat.com/blog/source/wp-content/themes/btgv3/mbawatch/single-bschool-info-view.php on line 151
$
% Employed After Graduation:
Application Essay Prompts
Online MBA Employments
Median Salary:
Warning: number_format() expects parameter 1 to be double, string given in /vol/www/www.beatthegmat.com/blog/source/wp-content/themes/btgv3/mbawatch/single-bschool-info-view.php on line 165
$
% Employed After Graduation:
Application Essay Prompts
ARTICLES