Things that make a good MBA candidate
by
ARINGO, Mar 13, 2019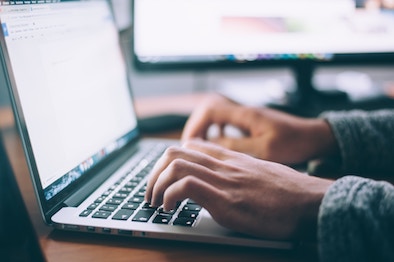 Here at ARINGO MBA Admissions Consulting, our expert consultants get these types of questions again and again: What can I do to strengthen my candidacy? Am a strong MBA candidate? The subject of What makes a good MBA candidate is highly subjective. Each university will have their preferred method of selecting candidates. For some programs, fantastic interview skills are of utmost importance, and therefore put more of an emphasis on the interview section of the application process. Some will put more emphasis on an impressive CV and will dedicate time examining them.
If you are concerned about a poor GMAT score, do not rule out your chances of being accepted to the program of your choice. You can check out some of ARINGOs MBA candidates GMAT scores and see schools will make exceptions for outstanding candidates. If you feel that your GMAT score is inadequate, hiring an MBA admissions consultant may be your best bet at acceptance to your dream school. Particularly an MBA admissions consulting firm that specializes in applicants with sub-par GMAT scores, like ARINGO.
Interviewers want you to feel passionate about their school and not just receiving a diploma. Spend time evaluating the reasons for choosing a specific program, as this is a popular question interviewers ask. It will also help you decide if a program or specialization is most suited to you.
Brush up your CV. Whilst this may seem like an obvious thing to do prior to your application process, it is very important. Make sure that all your work experience is included, in addition to skills that you have worked hard towards. There are plenty of websites that provide templates for CVs, or offer tips and advice on how to build a great CV. In addition to this, ask those that you trust or have experience to review your CV for you. A friend or relative in HR might be able to offer assistance.
In addition, university admissions officers are looking for key skills, such as leadership skills. Being able to lead a team portrays perseverance, commitment and dedication. These traits are all vital in top MBA students. Together with leadership skills, teamwork skills are crucial. According to admission officers, one of the top traits they are looking for is the ability to create a dynamic team environment. During your studies there will be many opportunities for group projects and collaboration and these skills will play a key role.
Along with leadership and teamwork skills, the ability to perform under pressure is a plus. Whether during your studies or in the work-force, having the capability to maintain professionalism under stressful environments and time restrictions is favorable.
Equally as important are communication skills and networking skills. Admission officers scout these out as they are fundamental values which will carry you on throughout your studies and into your employment later.
If you are an undergraduate student, use this time to gain credentials that you will be able to use in your MBA application. Joining clubs, taking on extra-curricular activities, tutoring and/or volunteering can all boost your CV. Any involvement in organizations or clubs relevant to your future field of study can illustrate to admission officers that you are serious and motivated.