GMAT Online Coaching: Your Complete Guide
by
Target Test Prep, Nov 15, 2022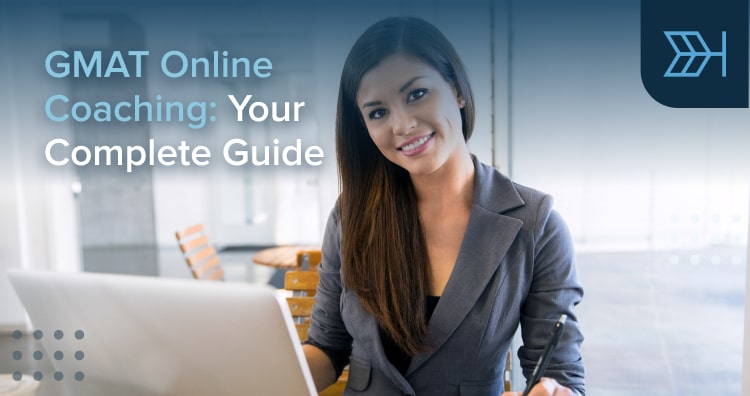 If you're planning to apply to a top MBA program, you know that a strong GMAT score is important. The key to scoring well is effective preparation. Fortunately, anyone can prepare effectively by using online GMAT coaching. With GMAT coaching widely available over the internet, you can study from anywhere in the world, as long as you have Wi-Fi!
So, what is the best way to study online for the GMAT? Classes, tutoring, or a self-study course? The answer depends on your learning style, schedule, budget, goals, and more. Thus, to decide on the perfect type of GMAT online coaching for YOU, you'll need to examine the pros and cons of each type. So, we'll do just that in this article.
Once you understand the different types of online GMAT coaching, you'll be able to make an informed choice about the best way to prepare for the test. So, let's get started by reviewing your options.
What Types of Online GMAT Coaching Are Available?
There are three types of GMAT coaching online:
Live classes
One-on-one tutoring
Self-study courses
Although you can use any of these approaches to prepare for the GMAT online, they have some major differences. In other words, each type of online GMAT coaching has advantages and disadvantages. So, it's important that you choose a coaching method that is appropriate for your unique situation. After all, the main reason people don't get their desired scores on the GMAT is that they didn't effectively prepare for the test.
So, let's take a closer look at each of these study strategies, starting with online GMAT classes.
Online GMAT Classes
Online GMAT classes are widely available and relatively affordable. Overall, they typically serve as an introduction to the GMAT exam. Let's discuss some advantages of taking online classes.
Online classes connect you with an instructor and other students
Live-streamed GMAT online classes meet at a predetermined time just as in-person classes would. During live classes, students may interact with each other and with the instructor. So, online classes provide more of a traditional learning experience, which many students find comfortable.
Plus, you never know who you will meet in class! Students from all over the world take online GMAT classes together. Some students find online classes rewarding because they become friends with classmates who can relate to the challenges they face on the GMAT and in applying to business schools.
What are the disadvantages of taking an online GMAT class?
One thing that can be frustrating in an online class is the lack of personalized instruction. The GMAT covers many different topics, and each student has different needs. You might feel that you're wasting time in class going over topics that you already know. Or you could quickly fall behind in a large class. If the rest of the class is ready to move on from a topic, you'll have to keep up, regardless of whether you completely understand that topic. Nevertheless, some students enjoy online classes because the classes offer an introduction to GMAT topics.
GMAT Online Tutoring
Online GMAT tutoring is a popular choice for many students. It's typically more expensive than GMAT classes or self-study courses. However, when you consider the advantages, it's easy to see why students often choose to work with tutors. Target Test Prep, for instance, coaches many GMAT students in one-on-one tutoring sessions.
Let's look at some of the advantages of online tutoring.
You get personalized lessons with an online tutor
The biggest advantage of working with an online GMAT tutor is the personalized help you get. Tutors are experts who can quickly develop a plan to help you achieve your dream score. With one-on-one lessons, you save time by getting direct feedback throughout each lesson. Online GMAT tutors can answer specific GMAT questions, craft a personalized study plan for you, and identify anything that might be holding you back.
In online GMAT group classes, teachers have to spread their attention across the entire class. This situation doesn't always leave time for questions and individual support. So, when you compare online tutoring with online classes, your study time may be more productive with a tutor, and thus you may end up saving time on your prep.
Online tutors are GMAT experts
Tutors have a comprehensive understanding of the GMAT and can help you master every topic. Not only are online tutors subject-matter experts, but also they can provide valuable insight on study habits and tips for the day of the test. Having a tutor in your corner really helps you go into test day with confidence.
Additionally, your tutor will keep you motivated when you don't feel like doing the work or showing up. Not to mention, studying can get lonely! A tutor joins you on your GMAT journey and keeps you on track.
So, if you notice that your progress has slowed or you're not feeling motivated, you may want to try working with a tutor.
Please visit Target Test Prep's blog to read the complete article.
Warmest regards,
Scott