Berkeley's Haas Extends Visas
by
ARINGO, Dec 13, 2019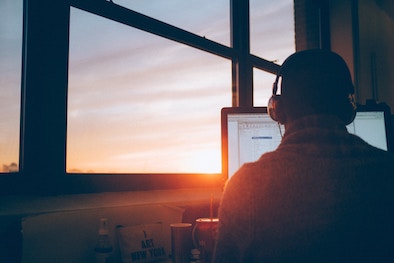 Berkeleys Haas School of Business has become the latest school to recognize the MBA curricular as STEM (Science, Technology, Engineering and Math). This change in status willallow all current international students to apply for a visa extension when they graduate from their MBA studies.
The change, which will be retroactive to December 2018, meaning that students currently studying on an F-1 visa will be eligible to apply for a visa extension, allowing them to work in the US for up to 24 months post-graduation. All three of Berkeleys MBA programs will be included, the Full-Time MBA, Evening and Weekend MBA and their Executive MBA Program. Assistant-Dean of the Full-Time MBA, Peter Johnson, claims that the approval of extensions is dependent on the individuals post-MBA plans.
This comes as part of the schools desire to retain the programs high percentage of international students (35% this past year). Johnson believes that this change will attract international students, hoping to combat the decline of MBA applicants in recent years.
Both Duke Fuqua and University of Rochester announced several months ago, that their MBA programs would classify as STEM programs.
On the other hand, some European countries, such as the Netherlands and Switzerland are tightening their visa regimes. This is mainly due to drops in governmental funding and in work permit quotas. Dutch schools have seen a 10% increase in international students over the past six years, however, the government have not increased the budget dedicated to higher education. In 2015 work permits in Switzerland were reduced significantly and rules regarding residency permits were tightened. Those seeking residency must prove their dedication to the country by learning the language and demonstrate their commitment to national norms and values.
However there are European countries, that similarly to Haas, are increasing the amount the amounts of visas given to international students post-graduation, such as the UK and Spain.
For more information on Berkeley's Haas and tips for applying, click here.