If MBA Applications are Declining at HBS and Stanford, Are Your Chances Better?: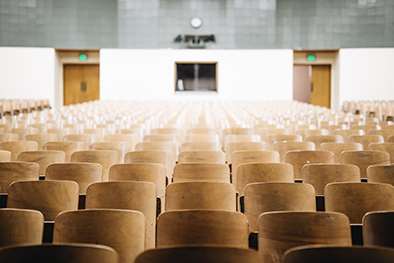 At Vantage Point MBA we've received a ton of questions from applicants over the last week about a recent article in the Wall Street Journal about the decline in MBA applications this year – "M.B.A. Applications Decline at Harvard, Wharton, Other Elite Schools as Degree Loses Luster."
In case you missed the article, here are the Cliff Notes:
Applications are down, even at the top schools like HBS, Stanford, etc…
This decline is attributable to a handful of factors including a booming economy, the rise of international programs, and visa challenges for international students applying to schools in the U.S.
Many smaller programs are struggling as a result of this decline and schools at all levels in the rankings are having to adapt to newer and more flexible models such as part-time programs and certificates.
MBAs aren't what they used to be, and don't guarantee a cushy corporate track for those who possess them.
So, is the Journal right? Are MBA applications really down, and if so – what does that mean for your application? Have your chances of scoring that HBS admit letter just increased?
In short – no. While the number of applications is trending down over the last few years, the competition keeps getting stronger, so don't break out that "I just got into HBS" champagne just yet.
The first thing to remember is that business school (and graduate programs in general) tends to be a bit of a safe harbor during economic downturns. I can speak to this from first-hand experience, as when I started at Kellogg in 2009 I was joined by plenty of fellow former investment bankers who needed something to do during the recession, and figured that they would wait it out and get an MBA at the same time. Conversely, business schools tend to see a decline in applications when the economy is roaring (as it is now). The volume of applications is going to be inversely correlated with the strength of the economy as we know from decades of data.
The second thing to look at is the strength of the application pools. Now, there are many things that go into your application, but let's use the most quantifiable variable around – GMAT scores. Over the last few years, GMAT scores have increased across the board at the top schools, including the small sampling below:
Kellogg: +19 pts
Columbia: +8 pts
Chicago Booth: +7 pts
Stanford: +5 pts
Once you get outside of the typical top 10 schools, the increases become even more drastic.
Another data point is the admissions rates themselves over the last couple of years, which are by and large essentially flat for the top schools like those below:
Harvard: +0.3%
Wharton: (0.4%)
Kellogg: +0.1%
Booth: (0.1%)
Sure – some admit rates have increased here and there, but on average, the bottom line is that admissions rates for the top schools haven't changed and that they're still rejecting nine of out of every ten applicants who apply.
Every year the team at Vantage Point MBA works applicants from every background imaginable, and almost every single one of our clients gets into one of their top schools. Thus, we feel comfortable anecdotally saying that we have seen the caliber of our clients increase every single year since we launched. Every year, we have more Bain and BCG clients, more candidates from top investment banks and PE firms, and we've helped enough Amazonians get into top MBA programs that it feels like we could write an insider's guide to Amazon's culture (side note: it's "challenging" to say the least, but makes for fantastic essays).
Using our clients as a sample, they're not just smart, hard-working, and successful, they have incredible life stories and experiences, and that's where they leverage our help because GPAs, titles, and GMAT scores will only get you so far. You need to invest the time and energy into building your personal story and focus on creating an application that sets you apart from the rest of the 4.0/770 gunners out there.
In summary, ultimately we recommend avoiding the assumption that just because the Wall Street Journal is reporting a decline in MBA applications that you suddenly have a higher chance of acceptance or that an MBA is soon becoming a thing of the past. The value of an MBA isn't going anywhere, and the competition for those coveted spots at the top schools is just as fierce as it's ever been. As always, reach out to us if you want some guidance: Vantage Point MBA
If you liked this article, let Vantage Point know by clicking Like.