Three common mistakes you might be making in your MBA applications
by
ARINGO, Dec 6, 2019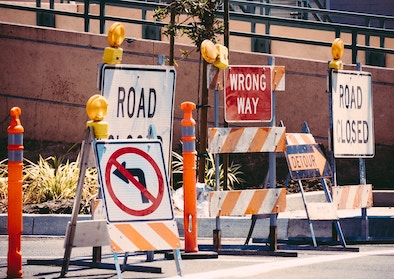 ARINGO MBA Admissions Consulting has worked with over 3000 candidates to date, our admission statistics speak for themselves. We have seen amazing candidates write terrible applications and mediocre candidates (on paper) get into top schools. Here are some common mistakes you should be aware of:
Common mistake 1: You are spending too much time talking about past experiences, and not enough time on your future plans.
It is important to include your qualifications and past experiences; however, you must make sure that you place an equal or larger emphasis on explaining your future goals when you are writing your personal statement, MBA essays or in an interview. Resumes are the tool for letting the admissions team become familiar with your academic history, internships, employment experiences, capabilities and more. When reviewing your application, the admissions board will spend time going over all of this. When they read your personal statement or MBA essays and hopefully invite you for an interview they are looking to see what you can bring to the school. It is here that you should explain your future goals and ambitions. This will be an important indicator as to whether they believe that the school can a) benefit from you as a student and b) help you reach your goals. There is a time and a place to bring up past experiences. You may be asked about them during an interview or to walk the interviewer through your resume, this is an appropriate time to discuss them. Admission teams ask these things in order to grasp an idea of your work ethic and how you deal with various situations.
Common mistake 2: You are leaving out of your MBA applications some of the skills that you do not think are important.
When creating your resume, you must make the most out of your skills. At ARINGO MBA Admissions Consulting we often see applicants leave out their hobbies and interests as they do not deem them important enough to include. In actuality, admission officers can learn about your skill set from these hobbies. Whether you play a musical instrument, speak additional languages, play on a sports team or participate in any other group or individual activity, you are giving the admissions team an opportunity to learn about your skill set. These skills can include perseverance, determination, quick thinking and more. Not only that, but your hobbies can set you apart from the more generic applications. A representative on the admissions board at IESE recently mentioned an applicant who only mentioned as his interview was coming to an end, that he worked at McDonald's during his undergraduate degree in order to help fund the tuition. The interviewer was impressed with this dedication to his studies, not to mention the commitment he had to give to both his job and employer and the time-management skills needed. These skills boosted his candidacy, despite the fact that he was originally ashamed of the position, to the point of not mentioning it.
Common mistake 3: You havent spent enough time researching and asking questions:
During the interview stage, the interviewer is looking to see that you are not only interested in pursuing an MBA degree, but that you are also passionate about their school. Admissions teams are searching for candidates who will help enhance the school. Not only are they looking for candidates that will gain from the school, but that the school will gain from the student in return. Before the interview take ample time asking questions about the school. Sometimes the school will have a phone number that you can call to ask, this is a great tool to use. However, in a time where social media has become a routine part of our lives, it can be equally, if not more helpful, to reach out to current and past students. LinkedIn and Facebook can both be used to easily find students, many of whom should be willing to spend ten minutes answering any questions that you may have regarding the school, the campus, the school culture, classes and anything else you may have questions on. Asking one or two questions in an interview is more than acceptable, however, mentioning that you did prior research and even reached out to students can prove to the interviewer your dedication to the school.
Remember, there is no right way to get into an MBA. There is your way! Let ARINGO MBA Admissions Consulting help you tell your unique story. Contact us for assistance with your MBA Admissions