Admissionado's No-coach Guide to the GMAT
by
Admissionado, Nov 5, 2019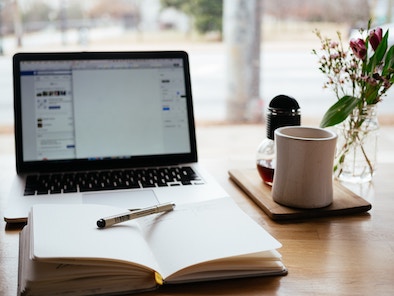 The Graduate Management Admission Test, or GMAT, is one of the major requirements for applying to most MBA programs.
Acing the GMAT is, of course, every applicants goal, and to be competitive for top MBA programs like Wharton and CBS, ascore of around 730 out of 800 is generally needed. The GMAT is comprised of four sections: Analytical Writing, Integrated Reasoning, Quantitative Reasoning, and Verbal Reasoning.
WHATS THE BEST WAY TO STUDY FOR THE GMAT?
The best way to study for the GMAT depends on your personal learning style, but the research suggests there are some universal rules. Ideally, a candidate would use several methods to study for the GMAT, including test-prep books, online courses, traditional classroom-based courses, or even a personal tutor. However, each of these approaches does involve a financial commitment and doingallof them might be out of reach for some applicants, which is why weve put together this handy guide for approaching your GMAT study without having to pay for a coach.
HOW LONG SHOULD I STUDY FOR THE GMAT?
If youre planning on taking the GMAT, its best to give yourself several months of preparation time before you plan on taking the exam. Additionally, remember to give yourself a buffer of three to four months between taking the GMAT and applying to your target MBA programs. If your first attempt wasnt as successful as you had wanted, having a few extra months to study up and address your shortcomings could make the difference between a 680 and 710. The upshot: you should start studying for the GMAT 6-8 months before you plan to start your MBA applications.
HOW TO STUDY FOR THE GMAT ANALYTICAL WRITING SECTION
Lets start by taking a look at the Analytical Writing Section. This essay-based section is centered on the analysis of an argument that has several serious flaws in its logic and conclusions. A short prompt will be presented to the reader in which a business-related argument will be made and the reader will be asked to write an essay that identifies these flaws. Some of the most common flawed reasoning used include: Unclear or misstated causes and effects, lack of evidence for a claim, and overgeneralizations. Youll have 30 minutes for this section of the test, so being efficient in your response approach is a must. The best way to develop that skill is PRACTICE. Find a bank of questions from prior years (there are many available free online) and practice the following procedure:
As you read the prompt, try to identify the major flaws in the argument being made, and pair it with a short sentence that you think could approximate your rebuttal.
After youve identified the major flaws in the argument presented, create a brief outline using your notes. This should be in a standard 400-500 word essay format, including an introduction, two or three body paragraphs, and a conclusion paragraph that recaps your rebuttal to the argument being made.
Write with attention to detail
Its important to note that there is no spell check in the GMAT essay program, so turn off yours too! When youre done, turn it back on andpay attention to any spelling or grammar mistakes, as they will lower your score. Additionally, as in any good argumentative essay, stick to the facts and use specific evidence for your assertions.
Be sure to diversify the kinds of prompts that youre practicing with so that youre better prepared for anything the GMAT may throw at you, and use a timer in your practice sessions so that you can get used to the pressure of being on the clock.
HOW TO STUDY FOR THE GMAT INTEGRATED REASONING SECTION
The Integrated Reasoning section of the GMAT is intended to assess an applicants ability to use data tools such as tables, charts, graphs, and spreadsheets to make business decisions. There are also text-based word problem questions that ask applicants to make conclusions based upon vague or incomplete information. Like the Analytical Writing section, the Integrated Reasoning section is 30 minutes in length.
The Integrated Reasoning questions can be presented in a wide variety of ways and contexts in the exam, so as with the Analytical Writing section, training yourself on a diverse set of questions and scenarios is essential. Getting a prep book is probably the easiest solution, but there are more than enough questions available free online if youre willing to put in the time and Googling.
Draw on your own experience
Interpreting data tools such as spreadsheets is a part of most MBA candidates everyday work experiences. That doesnt mean that you should count your work hours as preparation for the Integrated Reasoning GMAT questions, but it does offer up a new way of thinking about the data and situations you encounter at the office. Once youve done some online research into the kinds of questions that are presented in the Integrated Reasoning section of the GMAT, you can start to design your own Integrated Reasoning questions using the data you utilize at work. By getting into this reverse engineering mindset, you can make the questions you encounter on the GMAT less intimidating by associating them with your own personal experiences.
HOW TO STUDY FOR THE GMAT QUANTITATIVE REASONING SECTION
The Quantitative Reasoning section of the GMAT is pretty straightforward. It assesses an applicants ability to use data and logic to solve quantitative problems. These problems are presented in a multiple-choice format, and applicants have 1 hour to complete this part of the exam. There are two types of questions in the Quantitative Reasoning section: Problem-solving and data sufficiency.
Brush up on your mental math skills!
The GMAT does not allow calculators to be used during the Quantitative Reasoning section of the exam, so it is extremely important that applicants are prepared to use note paper to solve problems, and to do quick mental math.
Problem Solving Questions
These questions include, but are not limited to, the math you studied in high school. Think percentages, proof logic from geometry class, averages, percentiles, ratios, and so on. There are tons of free online resources for reviewing these concepts, and making a regular practice of sitting down and completing 10-20 of these questions a day should prepare you for the Problem-Solving questions in the Quantitative Reasoning Section.
Data Sufficiency Questions
The data sufficiency questions are a little more complicated, but not necessarily more difficult than the Problem-Solving Questions. These are multiple-choice math problems that dont ask the applicant to answer the math problem itself, but rather to identify whether the data provided gives the reader enough information to answer the problem. A common suggestion is that the first thing applicants should do is memorize the five answers that are available for every Data Sufficiency question:
A: Statement (1) ALONE is sufficient, but statement (2) alone is not sufficient to answer the question asked.
B: Statement (2) ALONE is sufficient, but statement (1) alone is not sufficient to answer the question asked.
C: BOTH statements (1) and (2) TOGETHER are sufficient to answer the question asked, but NEITHER statement ALONE is sufficient to answer the question asked.
D: EACH statement ALONE is sufficient to answer the question asked.
E: Statements (1) and (2) TOGETHER are NOT sufficient to answer the question asked, and additional data specific to the problem are needed.
If you understand these answers, and have a simplified concept of what each one means in your head, you can quickly use multiple choice strategies like answer elimination to hone in on the correct answer. Of course, youll want to practice your skills with example questions.
HOW TO STUDY FOR THE GMAT VERBAL REASONING SECTION
The Verbal Reasoning section of the GMAT, similar to the Analytical Writing section, is meant to assess the applicants ability to interpret arguments, logic, and reasoning in written form. Instead of responding to the questions with an essay, the Verbal Reasoning section is multiple choice. This section has a 65-minute time limit, and consists of three types of multiple-choice questions: Reading comprehension, critical reasoning, and sentence correction.
Reading Comprehension Questions
Reading comprehension questions involve reading a short passage and answering related questions on topic, theme, arguments made within the passage, and more. If you have taken either the SAT orACT, youll be familiar with these types of questions, and if you havent, online prep materials for those two U.S. undergrad entrance exams are more likely to be free and would be extremely helpful in preparing for the GMATs Reading Comprehension questions. Similar to the Problem Solving questions in the Quantitative Reasoning section, applicants should make a habit ofpracticing 5-10 of these questionsa day from readily available free online resources.
Critical Reasoning Questions
These questions ask the applicant to read a piece of text, and based upon the multiple choice answers given, analyze the argument that is being made. These questions often ask the reader to choose the best answer that would either weaken or strengthen the argument being made in the text. Chances are, if youre already working in a business setting, youre already doing these kinds of analyses every day. What is the best argument that is going to get this contract signed? How much more information is the buyer going to need to cinch this sale? On top of utilizing free test prep resources to practice these kinds of questions, its a good idea to start writing down these daily critical reasoning experiences, and take a couple of minutes to think about how they could be posed as a question in a GMAT format. Similar to the Integrated Reasoning section, getting into the Critical Reasoning mindset at work can help you go a long way towards acing this section.
Sentence Correction Questions
For native English speakers, Sentence Correction questions should be the most straightforward of the Verbal Reasoning section. However, if English is not your first language, these questions could prove to be a little more challenging. The questions dont simply involve fixing grammatical errors, but also include questions on style and clearness of expression.
A great way to prepare for these kinds of questions is to pick up your favorite economics or business publication, find an article that interests you, and dissect it. Think about how the author structured each paragraph to set up the argument theyre making, and assess how they used clear, concise language to back that argument up. Think Hemingway here: less is more.
Getting Sentence Correction questions right is also dependent upon having as strong a grasp of English grammar rules as possible. Like most of the other GMAT question types, utilizingfree online resourceswill be useful in brushing up on the more esoteric and confusing aspects of English grammar.
HOW TO ACE THE GMAT
Make a regular habit of doing practice tests, and try your best to keep the questions as diverse as possible. The more diverse the question set that youve exposed yourself to, the lower the chances that youll be surprised on test day.
During your practice sessions, use your phone to impose time limits that are even stricter than those on the actual GMAT, and get used to writing 400-500 words so you dont get writers block on the day of the exam.Most importantly, give yourself plenty of time to prepare for the GMAT. While there are plenty of intensive paid-for options out there that claim to prepare you in a months time, thats just not how the human brain works. Its not worth procrastinating on what could be one of the most important exams of your career. To secure a top GMAT score, several months ofdedicated study and commitment is required. Remember, getting a great GMAT score isnt the only thing that can qualify you for a place at a top MBA program, but having a great GMAT score can get you in the door. Thats worth a little effort!
===
Reach out, and lets gab.
Email:claudia@admissionado.com
Young People:WhatsApp, or Wechat (@JonFrankHBS)
Older:Facebook,Twitter,LinkedIn
Oldest: 866-409-4753