The 10 Best GMAT Stories of 2010 – Number 3
by
Beat The GMAT, Dec 29, 2010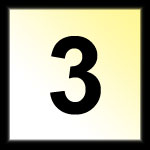 This article is part of a 10-part series where I will be highlighting the most popular GMAT debriefings of 2010 from the Beat The GMAT community, in countdown fashion.
The third most popular GMAT story this year was written by albatross86: [770 Q51 V44 AWA 6.0] Thank you BTG! I really enjoyed reading this debrief because the organization of ideas is fantastic. Plus I liked this disclaimer at the beginning:
What works for X MAY NOT work for Y!
This comment above is something we should all remember when reading debriefs. A GMAT strategy that works for one person may not work as well for another person. Click here to read: [770 Q51 V44 AWA 6.0] Thank you BTG!