Re-Learning How To Divide By Fractions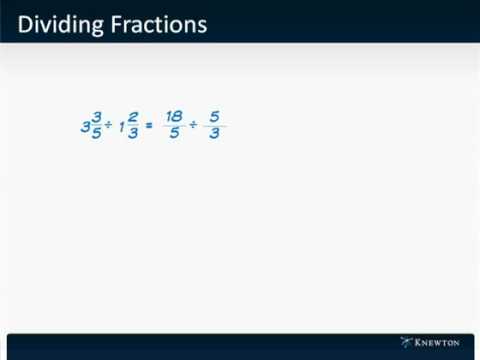 Dividing by fractions is one of the most commonly tested skills on the GMAT.  This skill is applied everywhere, from rate and work problems to tricky inequality questions.  Watch this video to see a Knewton instructor explain the basics of dividing by fractions and mixed numbers on the GMAT.
If you liked this article, let John Davies know by clicking Like.