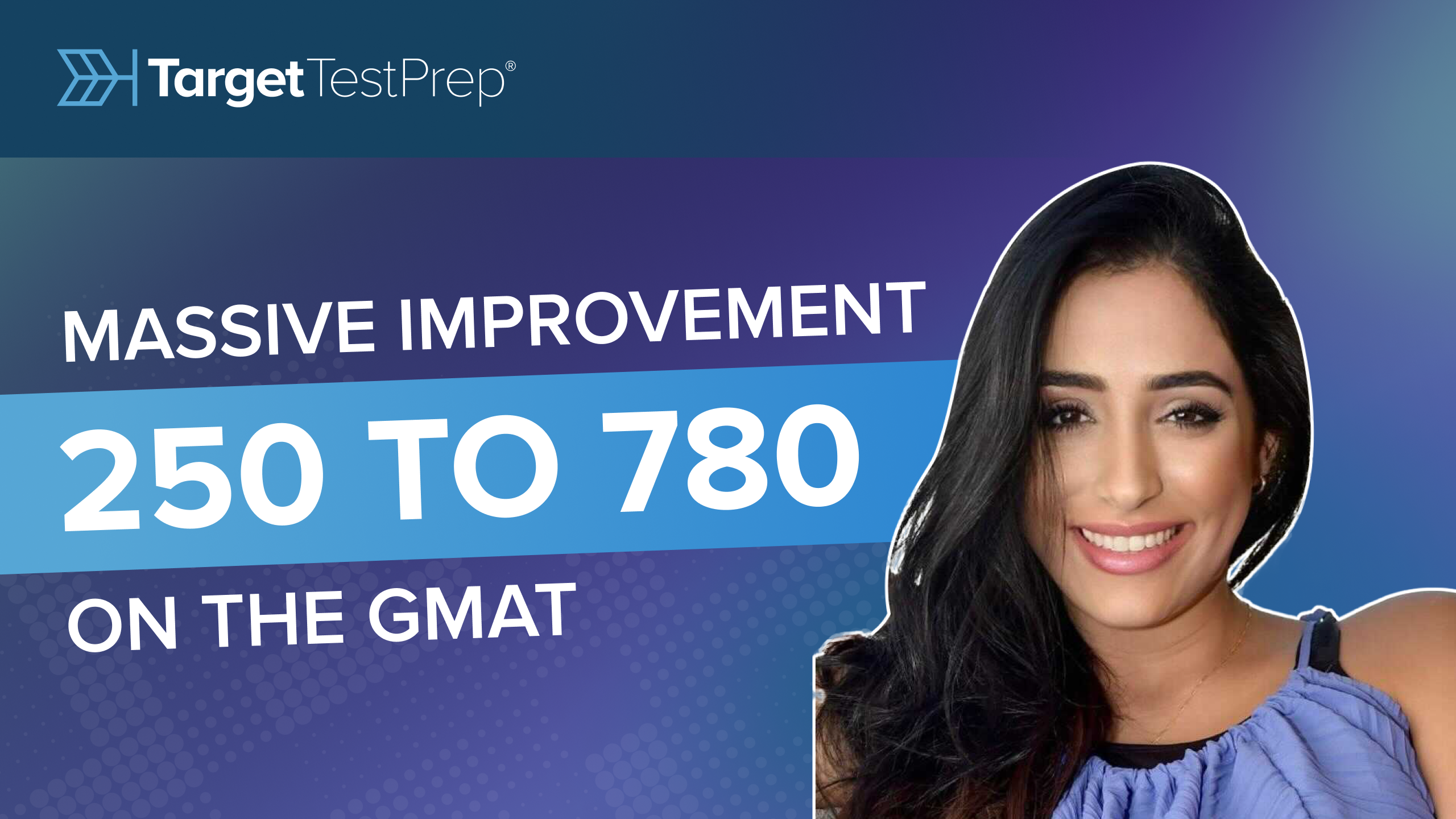 Dalal Aldilaimi's Inspiring Journey to a 780 GMAT Score
"From the moment I started studying with TTP's software, I was amazed by how simple and fun their program was." - Dalal Aldilaimi, TTP student
So many GMAT students mistakenly think there is a "ceiling" on how high they can score on test day. The truth is, with perseverance and the right resources, ANY score improvement is possible. Dalal Aldilaimi's story is a case in point: with the help of the Target Test Prep GMAT Course, she
increased her GMAT score by 530 points
, from 250 (Q7, V15) to 780 (Q50, V47).
In this live interview
, Dalal discusses her GMAT study plan and techniques and how TTP's course helped her achieve a massive 530-point improvement in her GMAT score.
Need some more inspiration to get you started? Check out
Dalal's debrief
.
Please reach out to me if you have questions. Let's do this together!
Warmest regards,
Scott