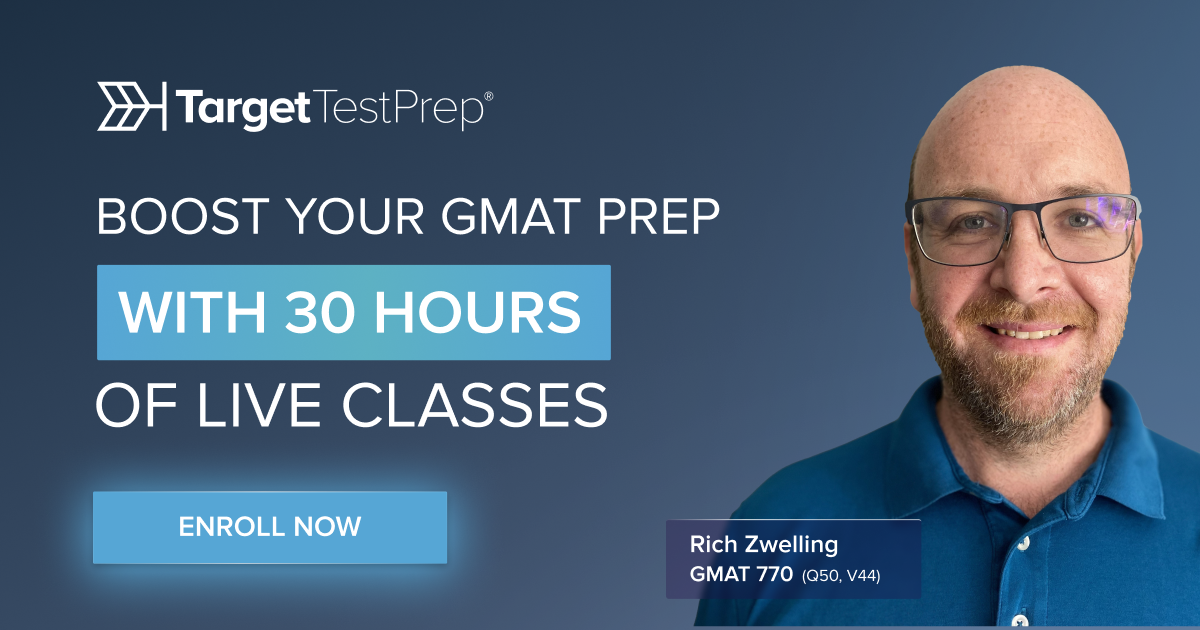 Hello, my friends at Beat the GMAT!
Are you planning to take the GMAT in a few weeks, but you are disappointed with the lack of progress? We have a solution for you:
LiveTeach
, Target Test Prep's powerful LIVE online classes.
These online live classes are specially designed to bring GMAT Quant and Verbal concepts to life, accelerate your study timeline, and optimize your performance on test questions.
Be heard. Be answered
.

See and speak live with your Rich Zwelling

Get your questions answered in real-time

Watch Rich solve practice questions live
Here is what you get with TTP LiveTeach

30 hours of live, seminar-style online classes that meet twice each week

Personalized homework assignments for each class

12 weeks of full access to TTP's 5-star rated online self-study course

An exclusive Slack community to connect with your classmates and teacher anytime

24×7 live online support from top TTP GMAT experts
Cohort 4 starts April 10, and there are just a handful of spots left in the class.
Grab a seat now
!
Warmest regards,
Scott