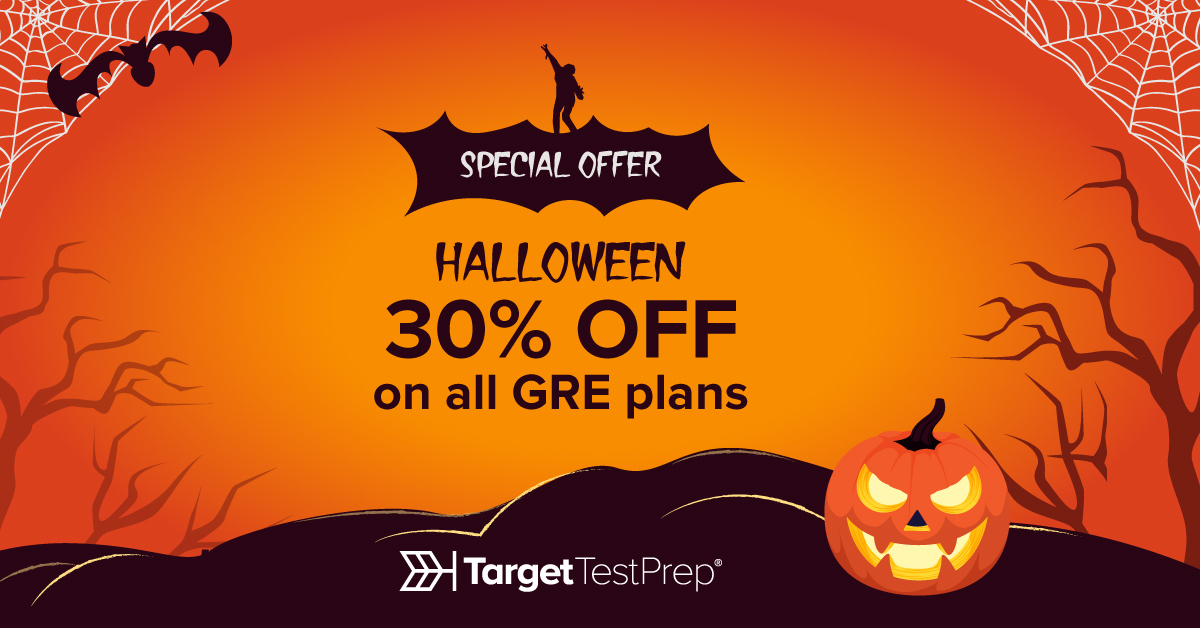 The Target Test Prep GRE Halloween Sale is on! For a limited time only, you can get the game-changing TTP GRE course for 30% off any plan.
TTP's robust, online platform gives you unmatched flexibility and control over your Quant and Verbal preparation, guiding you from start to score goal and tracking your progress at a granular level to optimize your studying.
Here are just some of the great features you'll get with TTP GRE Quant and Verbal:
A personalized, step-by-step study plan
4,000+ realistic Quant and Verbal practice questions
1,000+ instructor-led HD videos
Intelligent analytics and detailed error tracking
Live, online support from a team of GRE experts
The Halloween Sale is happening
from Oct. 24 to Oct. 31
, so visit gre.targettestprep.com today to grab your discount!
1 Month of Prep for $69
4 Months of Prep for $209
6 Months of Prep for $279
Interested in learning more about the TTP GRE course?
Visit our website
for GRE plans. Sign up for a 5-day trial for just $1.
Let's do this together!
With Warmest Regards,
Scott