Search found 1 match
Author
Message
londonisthebest

Replies:

2

Views:

1653

Thanks:

0

Hi all,
I want to share with you my fantastic result. I got into LBS! so excited!
A bit about my profile:
4 years of experience, 2 as a team leader (of 2 engineers).
Average GPA, and only 640 in t ...
New posts
New posts [ Popular ]
New posts [ Locked ]
No new posts
No new posts [ Popular ]
No new posts [ Locked ]
NEW!

FREE Beat The GMAT Quizzes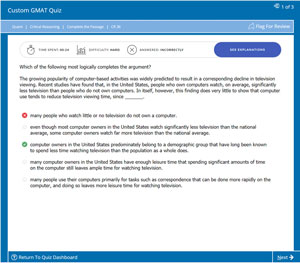 Hundreds of Questions
Highly Detailed Reporting
Expert Explanations
TAKE A FREE GMAT QUIZ
FREE UPCOMING GMAT EVENTS
Feb 23
Feb 23
Feb 24
Feb 25
Feb 25
Feb 25
Feb 27
Feb 27
Feb 28
Feb 28
Feb 28
Mar 01
Mar 02
Mar 02
Mar 02
Mar 03
GMAT PREP DEAL TRACKER
ONLY $99

$100 OFF

SAVE $75

10% OFF

$150 OFF

SAVE $100

SAVE $300

ONLY $85

50% OFF

10% OFF
Get 7 Free Days
Get 7 Free Days