University of San Francisco School of Management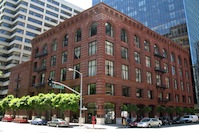 101 Howard Street, Suite 500
San Francisco, CA 94105
-

people following this school
-

people applying to this school
2013/2014 ESSAY QUESTIONS
Please submit a response to the following questions (1000-1500 words):

What are your short and long term professional goals?  Please be sure to include why you want an MBA from the University of San Francisco School of Management.
Your background, passions and personal goals are important to us. What are 5 things we don't already know about you?
Describe yourself in 140 words or less.

Optional Essay: Is there any additional information you would like us to consider as part of your application? You may use this space to discuss gaps in your employment, academic issues (probation, dismissal, failing grades, GMAT or GRE performance), etc.