Tippie Full-Time MBA Program (University of Iowa)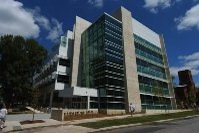 100 Pomerantz Center Ste. C432
Iowa City, IA 52242
-

people following this school
-

people applying to this school
2013/2014 ESSAY QUESTIONS
Personal Essay: Professional experience aside, tell us about the person behind the paper.

Creativity is encouraged! You can respond to this question in any form including: Video, social media, PowerPoint, blog post, etc. -- all options are on the table!
Size limit: None
'Professional experience aside' is your cue to tell us more about you as a person. You can safely assume we're well-versed in your professional experience, based on the resume and career goals you shared. Applicants are welcome to approach the question in any manner, from basic to elaborate.