Smeal College of Business (Penn State University)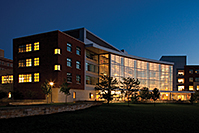 220 Business Building
University Park, PA 16802
-

people following this school
-

people applying to this school
Full-Time MBA Rankings
Bloomberg Businessweek: 37
News World Report: 31
Financial Times: 75
Part-Time MBA Rankings
News World Report:
Executive MBA Rankings
Financial Times:
Online MBA Rankings
Financial Times:
News World Report:
Full-Time MBA Employments
Median Base Salary: $105,462
Median Salary with Bonus: $127,282
% Employed After Graduation: 92.0
Application Essay Prompts
"What are your short-term and long-term career goals? What is your plan for achieving these goals? Please be as specific as possible, including industry and function. How do you see your experience at Smeal fitting into this plan? Format: Upload your essay to the application in .pdf or .rtf format. Length: Limit your essay to 600 words. Academic Integrity: Follow academic integrity guidelines regarding plagiarism ""using someone else's words or ideas without properly giving credit."" Plagiarism includes use of material from sample essays and any website. (For additional information, see Application Process: Academic Integrity and Plagiarism.) To ensure academic integrity, all essays will be confirmed through iThenticate authenticity software. Failure to follow these guidelines will result in a deny decision."
Part-Time MBA Employments
Median Base Salary:
Warning: number_format() expects parameter 1 to be double, string given in /vol/www/www.beatthegmat.com/blog/source/wp-content/themes/btgv3/mbawatch/single-bschool-info-view.php on line 137
$
% Employed After Graduation:
Part-Time MBA Employments
Application Essay Prompts
Executive MBA Employments
Median Salary:
Warning: number_format() expects parameter 1 to be double, string given in /vol/www/www.beatthegmat.com/blog/source/wp-content/themes/btgv3/mbawatch/single-bschool-info-view.php on line 151
$
% Employed After Graduation:
Application Essay Prompts
Online MBA Employments
Median Salary:
Warning: number_format() expects parameter 1 to be double, string given in /vol/www/www.beatthegmat.com/blog/source/wp-content/themes/btgv3/mbawatch/single-bschool-info-view.php on line 165
$
% Employed After Graduation:
Application Essay Prompts