Krannert School of Management (Purdue University)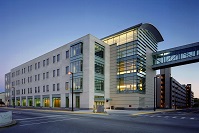 100 S. Grant Street
West Lafayette, IN 47907-2056
-

people following this school
-

people applying to this school
2014/2015 ESSAY QUESTIONS
You are required to complete and submit the Statement of Purpose, along with ONE required essay (there is an optional essay). For ease of review, please include the essay question itself above the text of your question response.
Statement of Purpose (500 words max): Please submit a statement introducing yourself to the admissions committee. Some topics you may wish to discuss include:
a. Brief academic and professional background
b. Reason for seeking an MBA or Master's degree at Purdue
c. Desired career path after graduation
d. Your thoughts on giving back as a student and as an alumnus
Required Essay (500 words max): Integrity. What does integrity mean to you? How does integrity relate to building communities of trust in academic, personal and professional settings? What expectations should Purdue have towards its students with regards to academic integrity? What consequences should students who do not uphold these standards face?
Optional Essay (250 words max): If you feel there are any parts of your application that require additional explanation, or if there is any additional information you wish to share with the admissions committee, please use this optional essay as an opportunity to do so.