INSEAD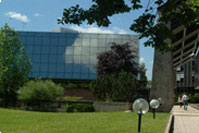 Europe Campus: Fontainebleau, France
Asia Campus: Singapore
-

people following this school
-

people applying to this school
Archived Chats
2012
Jon Frank breaks down the 2012-2013 INSEAD essays in this Write Like an Expert webinar. RSVP today!
2011
Get all the details you need about admissions at INSEAD! Kara Keenan will be happy to answer your questions.

Andrew Bueno from INSEAD will be joining us today to answer your questions about INSEAD.

Kara Keenan, INSEAD's Assistant Director, North America, will be answering your questions about admissions & life at INSEAD.