Improve Your GMAT Score

Students improve their score by an average of at least 50 points with our effective and comprehensive product. We guarantee you will too – or we'll give you a full refund!

Why you'll love studying online with Magoosh

Over 800 Math and Verbal practice questions, with video explanations after every question
Over 250 Math and Verbal videos … that's over 20 hours of video!
Material created by expert tutors who have in-depth knowledge of the GMAT
Email support from our expert tutors within 24 hours
Customizable practice sessions and mock tests
Personalized statistics based on performance
Access anytime, anywhere from an internet-connected device
Magoosh Plans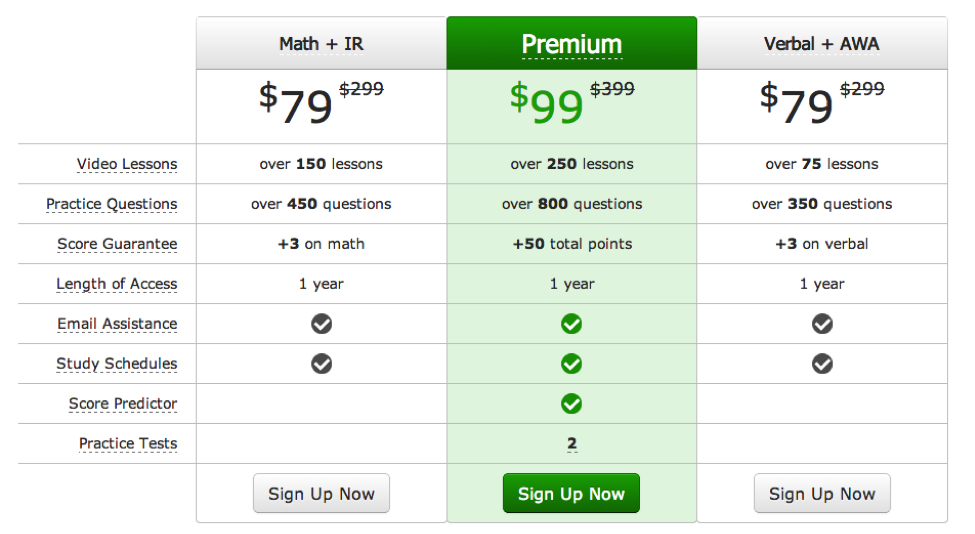 Free Trial

Sign up for Magoosh GMAT's 1 Week Free Trial and gain access to over 30 lesson videos and practice questions.

Testimonials

Want to hear what actual Magoosh students have to say? Read survey responses from Magoosh customers who recently took the GMAT.

Study Schedules

Finding a good study plan (and sticking to it) is the best way to ensure that you prepare yourself for the rigor of the GMAT. Choose from 7 different study schedules tailored to your specific level of experience, and the amount of time you have to study for the GMAT.
1 Month Study Schedules:
3 Month Study Schedules:
6 Month Study Schedules:

Free Math and Idioms Flashcard Apps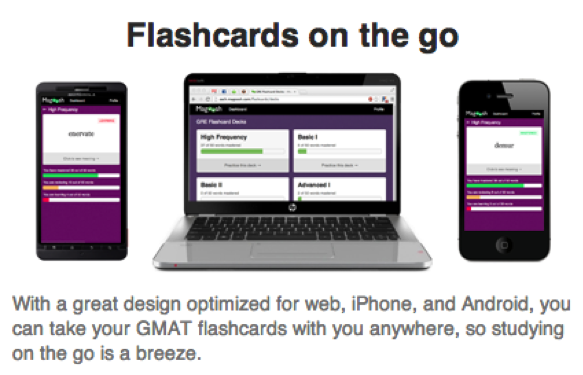 Improve your GMAT Math and Verbal scores with free flashcard apps for iPhone, Android, and the Web.

eBooks

The best place to begin your GMAT studies is with a Magoosh GMAT eBook. We review the structure of the GMAT and then cover each section individually, providing strategies and insight along the way. Download the free PDFs here:

GMAT Tuesdays with Kevin

Tune in to the Magoosh GMAT Blog every Tuesday for some hilarious and informative GMAT advice videos from GMAT Expert, Kevin Rocci.

Book Reviews

Our GMAT Experts reviewed the most popular GMAT books on the market, and settled on the
Best GMAT Books and Resources of 2014. See who made the list!

Popular Blog Posts


Link to Product

Get started today! GMAT Plans