Dartmouth College (Tuck) Essay Analysis, 2019–2020: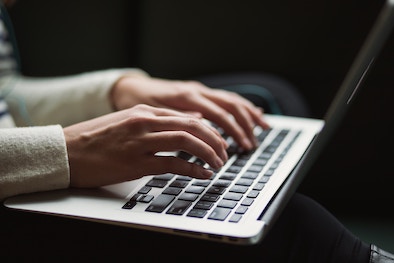 Although the Tuck School of Business at Dartmouth College has made some tweaks to its MBA application essay questions this season, the information its candidates are expected to provide remains largely the same. Instead of four short-answer questions and two 500-word essays, applicants must provide three 300-word essays. The school's first essay prompt broadly covers candidates' need for an MBA, and specifically a Tuck MBA, though it no longer directly asks for defined career goals. Essay 2 addresses applicants' individuality, and for the third essay, candidates must discuss a time when they helped facilitate another's success. Clearly, Tuck is interested in identifying individuals who will be ambitious, cooperative, and supportive members of its community. Read on for our more detailed essay analysis of Tuck's prompts for 2019–2020. . .
Essay 1: Tuck students can articulate how the distinctive Tuck MBA will advance their aspirations. Why are you pursuing an MBA and why Tuck? (300 words)
With this essay prompt, Tuck is basically still asking for much of the same information it requested via the short-answer questions it posed last year, only candidates now have 300 words to work with instead of 250 and a more cohesive format. Also, the school no longer specifically requests short- and long-term goals, leaving the decision of how to frame their career aspirations up to the applicant. The natural assumption is that if you have reached a point in your professional journey where you believe an MBA is necessary to move forward, you must have a goal in mind that you are working toward—even if that goal is still fairly nebulous or malleable at this point.
To address the "why Tuck?" element of this prompt, you will need to indicate which of the school's resources and/or what aspect of its program as a whole will be most helpful to you in your pursuits, and this requires more than a pandering summarization or a stark list of offerings. This means you must move beyond the Tuck website, viewbook, and related marketing materials and make direct contact with students, alumni, and even school representatives. Attend an admissions event in your area, if available, and schedule a campus visit and sit in on a class. This kind of firsthand observation of what and who the Tuck program truly entails, paired with a profound knowledge of how it works, is key in identifying and then articulating your need for a Tuck MBA in particular. For this reason, we at mbaMission always strongly encourage candidates to visit the schools they are targeting, and we believe Luke Anthony Peña, Tuck's executive director of admissions and financial aid, alluded to this important step when the questions were released for this season, by saying, "Moving our round one deadline back two weeks provides several additional days for aspiring Tuck students to visit campus and interview before finalizing round one applications" (italics ours). Truly motivated applicants will take the hint and schedule a visit before submitting their essays. By thoroughly doing your research on the school and drawing a clear picture for your admissions reader of how the particular offerings you have identified relate directly to your needs and how you intend to apply them, chances are high that you will submit a truly effective essay.
Because this prompt encompasses some of the most elemental components of a traditional personal statement essay, we encourage you to download a free copy of the mbaMission Personal Statement Guide. This document provides in-depth guidance on how to consider and respond to these sorts of questions, along with numerous illustrative examples. Please feel free to claim your complimentary copy today.
And for a thorough exploration of Dartmouth Tuck's academic program, unique resources, defining characteristics, crucial statistics, social life, standout professors, and other key features, download your free copy of the mbaMission Insider's Guide to the Tuck School of Business.
Essay 2: Tuck students recognize how their individuality adds to the fabric of Tuck. Tell us who you are. (300 words)
Last season, when this prompt was Tuck's Essay 1 question, the admissions committee asked applicants to also explain how they would contribute to the school. Now the emphasis is clearly more on sharing their character and personality, and given this year's smaller word allotment, narrowing the scope of the query makes sense. However, we would argue that the prompt's first line, which notes that Tuckies "recognize how their individuality adds to the [school's] fabric," still hints that candidates are expected to understand and be able to articulate how they fit with (and could therefore theoretically contribute to) the school's community—they just do not need to be as specific and detailed in conveying this as before. But more on this point in a moment.
First, we suggest you grab some paper and make an old-fashioned list of your key characteristics, values, and interests. Do not concern yourself with trying to single out the "right" ones but rather the ones most representative of who you are. A good brainstorming tactic is to imagine meeting someone for the first time at a party or other event and the process of getting acquainted. What kind of information would you want to know about this person, and what facts about yourself would you be most eager to share, as a way of conveying who you are and making a connection? Take some time to delve into your personality in this way. At the same time, keep in mind what the admissions committee will already know about you from the other portions of your application, to avoid wasting an opportunity to share something new, and try to identify stories that provide context and color to your claims, rather than just stating them outright. For example, rather than a declaration like "I tend to be a very altruistic person and enjoy giving back to my community by being a reading tutor," you might say something more like, "Tuesday nights have become my favorite night of the week, because that is when I tutor local elementary students in reading, and the way their eyes light up when they learn a new word or finish another book never fails to inspire and gratify me." Giving your claims sufficient context and a bit of "life" in this way allows the admissions committee to more fully understand and appreciate them.
The broad scope of this essay prompt allows you a great amount of freedom to choose and share the information you believe is most important for the admissions committee to know about you. In addition to truly focusing on the elements of your personality that you feel are most distinct and revelatory of who you are as an individual, give some thought to which of your characteristics mesh best with the Dartmouth Tuck experience. (We strongly encourage you to click through and read the school's admissions criteria in detail, if you have not already done so.) Avoid simply trying to fit in as much information as possible about yourself in hopes of stumbling on the "right" answers and instead clearly present and illustrate your most fitting qualities. Authenticity and enthusiasm are the keys to your success with this essay.
Essay 3: Tuck students invest generously in one another's success even when it is not convenient or easy. Share an example of how you helped someone else succeed. (300 words)
In last year's version of this prompt, the school began by describing Tuck students as "nice." Although this reference has been removed, we are of course confident that this has not changed, and in its place the admissions committee has added a qualifier that its students remain committed to helping others even when doing so is difficult in some way. The only other significant change is that applicants have fewer words with which to respond, meaning that you will need to dive into your story immediately so that you have sufficient space in which to fully explain what you did to facilitate the success.
This essay prompt aligns perfectly with Tuck's long-held belief in teamwork and community spirit. By illustrating with this essay that you have a natural interest in helping others reach their goals and have successfully done so, you will demonstrate for the admissions committee that you possess the qualities it is seeking in its next class of students. In addition, stepping up proactively to assist someone in an endeavor that is important to them shows an instinct for leadership, which is valued by all MBA programs.
Because this is a fairly straightforward essay prompt, we recommend responding in an equally straightforward manner. Beyond simply sharing a story of having supported, assisted, and/or encouraged another on their path to success, you will need to share the motivation(s) and thought processes that led you to want to do so in the first place. With just 300 words for this essay, you will need to clearly but succinctly convey the situation as you originally found it, your inspiration to contribute, the actions you then took, the outcome, and, ideally, what you learned from the experience (though this last element should be somewhat brief). The addition of the qualifier "even when it is not convenient or easy" suggests to us that stories in which the path to the desired outcome was not entirely direct or smooth may resonate slightly better with the admissions committee. Also, in a June 2018 Tuck news article, Peña commented, "Tuck is a distinctly collaborative community so being able to challenge others tactfully and thoughtfully is important" (emphasis ours). With this in mind, if you are deciding between two or more instances you could discuss for this essay, consider going with one in which your help was perhaps not requested or immediately accepted—one in which you needed to diplomatically negotiate your offer of input and assistance.
Note that Dartmouth Tuck does not specify from which realm of your life—professional, personal, or community related—the story you choose to share here must come. This means you can plumb the entirety of your experiences for the one you believe best fulfills what the school wants to see and about which you feel most strongly. Also consider that although the prompt says "someone else," this could potentially apply to a pair or small group, if presented effectively. Perhaps, for example, you helped a duo of small business owners with a marketing issue or supported a small musical group or athletic team in some capacity. In any case, absolutely avoid bragging about your role or suggesting that the party you aided could never have succeeded without you. The school is looking for evidence that you not only have a natural inclination to invest in and bolster others but you also have the capacity and skills to do so effectively and are mature enough to grow from the experience yourself.
Do not try to include several different experiences (perhaps for fear of offering the "wrong" one) and instead focus just on one that you describe in detail. Let the narrative unfold naturally, making sure that the basics are all clearly presented. What the school wants to know is that the incident you are showcasing was truly significant for you and had a meaningful impact, so let that be your guide.
Optional Essay: Please provide any additional insight or information that you have not addressed elsewhere (e.g., atypical choice of evaluators, factors affecting academic performance, unexplained job gaps or changes). Complete this question only if you feel your candidacy is not fully represented by this application. (300 words)
You may be tempted to take advantage of this optional essay as an opportunity to share an additional compelling story or to highlight a part of your profile that you fear might be overlooked or undervalued, but we strongly encourage you to resist this temptation. Submit an optional essay here only if your candidacy truly needs it. Consider what the school says about this essay in a Tuck 360 blog post: "If you give us an extra five paragraphs to read and it's not necessary, we will question your judgment or your ability to express yourself succinctly elsewhere." You really cannot get much clearer than that! So again, only if your profile has a noticeable gap of some kind or an issue that would might raise a red flag or elicit questions on the part of an admissions officer—such as a poor grade or overall GPA, a low GMAT/GRE score, a gap in your work experience, an arrest, etc.—should you take this opportunity to provide additional information. Download a free copy of our mbaMission Optional Essays Guide, in which we offer detailed advice on deciding whether to take advantage of the optional essay as well as on how to do so effectively (with multiple sample essays) to help you mitigate any problem areas in your profile.
Reapplicant Essay: (To be completed by all reapplicants) How have you strengthened your candidacy since you last applied? Please reflect on how you have grown personally and professionally. (300 words)  
Whether you have improved your academic record, received a promotion, begun a new and exciting project, increased your community involvement, or taken on some sort of personal challenge, the key to success with this essay is conveying a very deliberate path of achievement. Tuck wants to know that you have been actively striving to improve yourself and your profile, and that you have seized opportunities during the previous year to do so, because a Tuck MBA is vital to you. The responses to this essay question will vary greatly from one candidate to the next, because each person's needs and experiences differ. We are more than happy to provide one-on-one assistance with this highly personal essay to ensure that your efforts over the past year are presented in the best light possible.
The Next Step—Mastering Your Dartmouth Tuck Interview: Many MBA candidates find admissions interviews stressful and intimidating, but mastering this important element of the application process is definitely possible—the key is informed preparation. And to help you develop this high level of preparation, we offer our free Interview Primers! Download your free copy of the Dartmouth Tuck Interview Primer today.
If you liked this article, let mbaMission know by clicking Like.