Round 3: Four Things to Think About: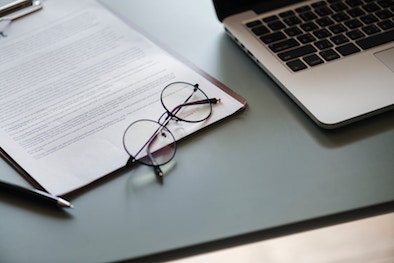 Now that Round 2 MBA submission deadlines have passed, you may start wondering if a Round 3 application is worthwhile.
Anyone who has read my blogs knows that I am particularly down on applying R3.
After all, what have you been doing until now? By applying so late, what are you communicating to the school? Likely, you are indicating that they are an afterthought; that you applied other places and are now turning to them as second (or even third) choice.
Be that as it may, here are some things to think about as you consider applying Round 3, and why a Round 3 application may make sense for you.
1. Do you have a reason why?
Is there a legitimate reason – other than not getting into your top choice school – that has compelled you to wait until the last deadlines? "Yes" answers may include things like, you were on a work assignment that made it impossible to apply earlier. Perhaps you were waiting for a promotion. How about seeing if the huge project you have been on for months may actually wrap up by July, so it will be a good time to start your MBA. There is no perfect answer but there are certainly more and less compelling reasons. If you can find yours, hare it in the optional essay.
2. Do you have a shot?
The acceptance rates for each school per round are very hard numbers to come by. While admit rates generally drop from Round 1 to Round 2 to Round 3, this is not always the case. In fact, for some MBA programs the acceptance rates may actually increase each round as the quality of the candidate improves. This is so because many of those rejected from the Harvards, Stanfords, and Whartons, now have their sights set on lower tier schools; schools that are excited about these highly qualified applicants. If this is you, then yes you do have a shot and a good shot at that.
3. Must you be in school in September?
If the answer is yes, then the path ahead is clear – start working on your R3 applications. If the answer is no, then hang back as there is no doubt that your chances will certainly be better if you submit a stellar application for the earliest deadline next season. If your strategy is to apply Round 3 and, if you don't get in, apply Round 1, I encourage you to think more deeply. In the six months that transpire between the Round 3 and Round 1 will you have anything new and compelling to share? Probably not. I am all for throwing the Hail Mary, but do yourself a favor and get a really sharp application together for Round 1 next season.
4. Do you know where you want to apply?
If you can be hyper-specific about the MBA programs you are applying to in R3, then you could make a very compelling case for yourself. By Round 3, the vast majority of schools are on the lookout for applicants hunting for a top MBA without caring whether or not they 'fit'. These candidates are generally not ones that get accepted. If, however, you can lay out in very specific terms why a particular MBA is right for you, then they may just like you enough to accept you in Round 3.
So, is it worth it to apply Round 3? The answer is a definite "maybe." Instead, let's turn this question around. What is stopping you from applying Round 1 of next season? If you can commit to applying Round 1 then you will have time to improve your GMAT score, build out other portions of your resume, and put together compelling essays. There is no doubt you will stand a better chance of acceptance.
So, if your goal is to get into a top school, then Round 1 is probably the way to go. If your goal is to be enrolled in an MBA program this September then get to work for Round 3.
If you liked this article, let Stratus Admissions Counseling know by clicking Like.