Decide Which MBA Application to Start With First: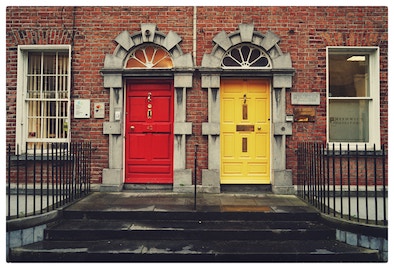 While not all Class of 2021 MBA applications have gone live yet, many have — and most programs have posted their essay questions so that applicants can at least get going on their drafts. But how should you pick which school to start with?
While some people prefer to start with the essay set that's due first — which is totally fine — that may not be the best strategy for other b-school hopefuls. It might simply come down to what you feel most motivated to work on right now, because we all know that if you're dreading something, you'll find reasons to keep putting it off.
 'Easy' vs. 'Dream' Business School First
Since you have about two months before the majority of Round 1 deadlines, another tactic is to start with the school you want to get into the most. You will inevitably end up circling back and revising those essays as the due date nears, but it may help lower your stress level to know that you're giving yourself the absolute most time possible to work on your dream school.
Another option is to review the essays for all of the schools you're interested in and then pick the most extensive set to begin drafting. That way, you may be able to leverage some content — such as the explanation of your short- and long-term career goals — for your remaining applications.
Or you could take the exact opposite approach: start with the school whose essays seem the least daunting. It'll be that much easier for the words and thoughts to start flowing if you already have ideas about what to write. This process is about creating momentum to carry yourself through the coming weeks, and getting one school crossed off your list sooner rather than later can be a huge motivator.
So if a voice in the back of your head is telling you to start with School X, listen to that voice and get going!
Think of it this way:
Until next time,
The team at Stacy Blackman Consulting
SBC Client Testimonial
"'Trust the process.' That's what I kept telling myself when decided to reapply to the top 2 business schools in the world. I knew even an interview was beyond a long shot after being dinged without an interview in Round 2 2016, but after the previous year's rushed and halfhearted submission, I was determined to give it my all.
I vetted both MBAMission and SBC, but after my introductory call with my SBC consultant I knew I had found my match. SBC's approach was more introspective — not formulaic — and was specific to who I was as an applicant and the experiences that had shaped me. I was indeed a unique candidate, and my consultant had an approach that was tailored to me, my experiences and my story.
Her in-depth knowledge of both schools and their specific applications helped put me at ease and gave me confidence that I could get past the black box of admissions and get to the interview stage. Not only did I get interviews at both schools, but I got offer admissions offers from both as well. I would not have made it without her help and guidance." —Client feedback submitted during the 2017-18 admissions cycle.
***
Do you want to stay on top of the application process with timely tips like these? Please subscribe to our weekly newsletter and you'll receive our expert advice straight in your mailbox before it appears on the blog, plus special offers, promotions, discounts, invitations to events, and more.
If you liked this article, let Stacy Blackman know by clicking Like.