Must Read Tips for an MBA Personal Statement: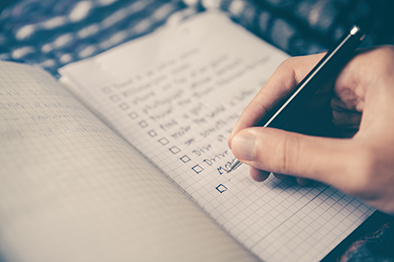 For most MBA applicants to business school, their chances of acceptances will frequently boil down to their Admissions Essays. It is one of the last pieces of your MBA application that you truly control, and it is the place you can best tell your story; a story that gives you the best shot at getting into those dream MBA programs like Harvard Business School (HBS), the Stanford Graduate School of Business (the GSB), the MIT Sloan School of Management, The Wharton School, Columbia Business School, Kellogg, and many others.
To help you craft that MBA Personal Statement here are four must-read guides:
Be Authentic: Are you telling your own story, or a story that you think the MBA Admissions Committee wants to hear? If it is the latter, try again. Business schools are looking for students who are self-aware and think about their own strengths and weaknesses. So you have to talk about something that gets at the heart of who you are, and it has be genuine to you. And the MBA admissions committee can tell when you are not.
Be Unique: An authentic story, generally, means a unique one as well. And by unique we mean talking about something only you can talk about. So it is likely not your average work experience example that the guy in the next office is telling about in HIS business school application. Dig deep to find that professional and personal experience that you know no one else is talking about in their MBA application.
Be Specific: Specificity is the soul of credibility which means that the more specific you are about what you have done and what you want to do the more credible your entire MBA application becomes. So your goal is not to "join a private equity firm," rather it is to "join a private equity firm focused on mid-size, manufacturing companies, in India." Only then do business schools believe that you know what you are actually talking about.
Be Connected: It is not enough to say that you want to get your MBA and go to business school, rather you must explain why business school, and even more importantly, why that particular school. Of course to understand how Haas is different from Fuqua, and Yale SOM is different from Booth, you have to connect with the schools, including visiting, attending local events, webinars, speaking to current and former students, etc. So when you do your MBA Personal Statement, MBA programs see why specifically you want to go to their school, and how you will fit in.
With this guide, you get a better sense of what makes for a successful MBA Personal Statement or Statement of Purpose. One thing that we have yet to include but is extremely important in crafting a successful MBA essay is time. Most successful business school application essays take time to write well, be it the MBA personal statement or that 250 characters short answer. A good essay is written, rewritten, and rewritten, getting critiqued along the way. This is generally not something that can be hurried up. Remember this as we now start having due dates in sight with Harvard Business Schools' application this year being due on September 5, 2018. So while you still have the time, take your time to write an Authentic, Unique, Specific, Connected MBA Application Essay, I think you will be happy with the results.
If you liked this article, let Stratus Admissions Counseling know by clicking Like.