Dreaming of a prestigious MBA? Do you have what it takes to get into a top ranked MBA program?: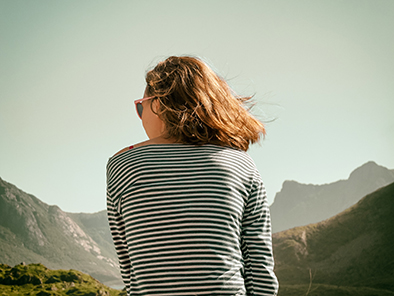 At ARINGO MBA Admissions Consulting, we speak to many young candidates who ask us for tips on how they can improve their chances of future acceptance into a top ranked MBA.
Whether you are considering applying to a top ranked MBA program in 1 year or 5, it makes sense to pause and make sure you are taking the right steps, to maximize your chances, before the application deadlines arrive.
Here are some tips on areas you can improve your candidacy
GPA – if you are still at university, GPA counts! The higher the better
Volunteering / hobbies -> business schools don't just look for grades and work experience. They are looking for rounded smart applicants who have many interests.
There are no rights or wrongs here. If you only work and study, consider joining a club, adding a hobby or volunteering towards a cause that matters to you.
GMAT – the GMAT score is valid for 5 years. If you are considering applying to business school in the next few years, you have to take into account the GMAT test and identify the best time to start the preparation needed. Many candidates find that preparing for the GMAT is very time consuming and several candidates miss the school application deadlines due to insufficient GMAT preparation time.
Career choices – MBA programs are very interested in their candidates' career path and achievements. Naturally, we cannot suggest to young candidates, which career path to choose. We can suggest aiming for known brands or roles with significant responsibilities. For example, an intern position might not sound wonderful, but at a company like P&G or Apple, it does! On the other hand, if you were offered to work in a start-up that no one else knows, this might be your opportunity to land a managerial position such as : marketing manager
Career progress – business schools would love to see progress in your career. Stuck in the same position for 5 years? Unemployment for 1.5 years? These can be negative signals for the school's admissions.
Career focus – MBA programs are looking for a coherent story. And Economics undergraduate, who gets an internship in a bank, then works for an investment fund for three years with one promotion, makes sense. An economics student, which works in marketing, then opens a startup in photography, and then works as an art dealer? Well that definitely shows many interests, but missing the consistency MBA programs will look for. Obviously, if your career has had some changes, you still have a chance! Simply explain your choices in a clear way so the admissions committee understand why you moved from place to place
School research – it's never too late to do some school research. Campus visits are obviously the best, but there are some other ways to research schools. The internet, school websites and video channels are great way to hear what the schools are trying to convey. MBA fairs are also a good way to "get into business", hear out school reps and network with alumni
Internet footprint – Google your name. Look at the first 10 results. Remember, that schools / interviewers may do the same. Yes, social networks such as Facebook can be used for personal stuff, and it is ok to upload 1-2 goofy pictures, but make sure to look professional on sites such as LinkedIn.
Timeline – most school application deadlines begin around September, one year before the studies commence. Beyond your GMAT and school research, writing the applications can also take substantial time, so start early
We hope you enjoyed the above tips. Feel free to try out our MBA Admissions Chances calculator or contact us for a complimentary strategy discussion on www.ARINGO.com.
If you liked this article, let Aringo know by clicking Like.