The difference between a Master in Management, an MBA and an Executive MBA: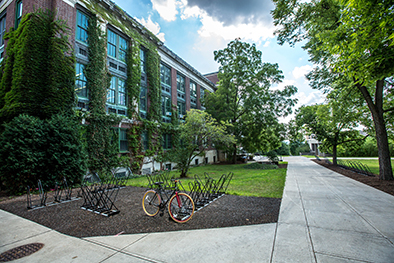 At ARINGO MBA Admissions Consulting, we talk to 100s of applicants each year, many of which consultant with us on which degree fits them most.
There are several ways for individuals to advance in their career through Higher Education. When it comes to advanced educational qualifications, three great business options are available, a Master in Management Program, an MBA or an Executive MBA. There are hundreds of MBA and EMBA programs offered in schools around the world, and few Master in Management degrees, but plenty of aspiring students do not know the difference between the three.
What is Master in Management degree?

Let's start with the entry-level degree, mostly called Master in Management (MIM, MMS or MSMS). MIM degrees, just like MBAs and other degrees are postgraduate graduate programs that provide advanced general management knowledge for Bachelor graduates, whether they have prior studied business or not. There usually is no minimum years of post-graduate professional experience for MIM degrees, and students tend to have 0-3 years of full-time professional experience.
MIM and MBA programs must be clearly distinguished from each other as they approach different target groups, provide different learning experiences, and offer different career prospects.
What are the differences between a full-time MBA, a part-time MBA and an EMBA?

'EMBA' stands for 'Executive Master of Business Administration', and is commonly misunderstood to be superior to an MBA degree. Individuals with more than 5 years of professional experience may be admitted to EMBA programs. An EMBA is a part-time degree. It can range between one to two years and is typically aimed at working business executives with a minimum of five years' of professional experience.
A full-time MBA is generally a two-year full-time program (in the US) or a one-year program (in Europe) and sometimes includes an internship. A part-time MBA is designed for students who want to combine their professional career with an MBA and classes usually take place on weekends and evenings.
Full-time MBAs are often used for career switchers, whereas an EMBA is used to polish and refine an Executive's already established management skills. Prospective MBA candidates need to consider if it's a better idea to wait a few years, gain valuable work experience in the industry first and then go for an EMBA.

Effort Investment and Student Profiles: An MBA and an EMBA require perseverance to complete. An EMBA candidate is more likely to be senior enough to have a responsible position, and already in the race to climb up the ladders of progression in the organization's hierarchy. They are typically older, and therefore more likely to be married, with a family to support. In order to accommodate rigid lifestyles, schools that offer EMBA programs strategically often hold classes at night or on the weekends. Alternately one or two months of classroom study is followed by one month of work, in a continuum, so that the working student's official life is not left behind or is not cut off entirely. Just like regular graduate and postgraduate courses in a university or college, MBA programs require a more formal, structured approach to learning. Classes are mostly held during daytime and lecture, assignment schedules are fixed according to a timetable. The EMBA is often sponsored by the organization for which the student works, with a commitment or bond to serve the organization, for a mutually agreed period of time on completion. It is not out of place to mention that some organizations do full or partial refunding of the course fees on successful completion of the EMBA and completion of the agreed period of stay with the organization.
The focus of Study: When it comes to the focus of study, MBA programs tend to be more concentrated on specific areas of business such as Marketing, Finance, HR or Sales. EMBA programs cover business studies from a strategic perspective, extensively covering all aspects of Strategic, General or Operations Management in the industry.
Admission Requirements and seats: It is pertinent to understand that EMBA programs are not as common as MBA programs. Most universities offer a graduate MBA program. If you're in an area where EMBA programs are not conducted, you can do your EMBA online, studying from the comfort of your home or sign up for an EMBA that is designed for commuters (usually in big cities and on weekends). Some reputed Institutes offer part-time MBAs which are generally not considered as rigorous as the regular ones, with extended periods, generally up to 36 months with classes on alternate days or on weekends. The Executive MBA is targeted at older, more experienced individuals who want to enhance their ability to conceptualize rather than enhance their proficiency in functional or general management. The MBA is aimed at the younger and fresh graduates who want to learn basic management concepts, and theories. Therefore, full-time MBA has more study content, whereas the Executive MBA provides an insight into real-life problems in industries and businesses.
Teaching methods: Most MBA and EMBA programs, teach with a mix of lecture-based, case studies and project-based learning with lots of classroom discussion. Naturally, the quality of interaction in the EMBA classroom tends to be more example-based with EMBA students bringing to the classroom their vast amount of practical work insights. An EMBA student may be required to do a project/assignment pertaining to the organization that he/she is currently working in, to bring a sense of practicality to the learning.
What is right for me: As discussed, MIMs are an entry-level degree. Full-time and part-time MBA degrees require several years of professional experience and EMBAs require a minimum of 5-6 years of professional and managerial experience.
ARINGO MBA Admissions Consulting has helped 100s of applicants get into top business schools. We have a dedicated team that works with MIM candidates, a team that works with full-time candidates and a dedicated team that works with senior candidates. Feel free to reach out on www.ARINGO.com to see how we can help you achieve your dreams!
If you liked this article, let Aringo know by clicking Like.