How to Choose Recommenders For Your MBA Application: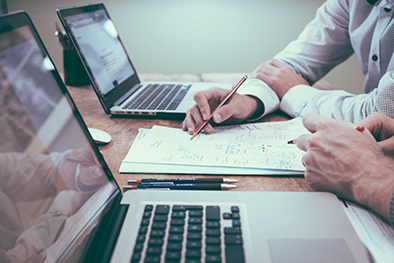 Written by Michelle Miller, CEO ARINGO Americas

It may have been great to be the professor's pet during your undergrad years, but you were paying for that privilege in the form of tuition. The core goal of business is to make money. Whether or not you've made oodles of cash in the business world, MBA programs want to know how you operate within the professional sphere. When it comes to picking people to write recommendation letters for your MBA application, choose employers and mentors from your most current work environments.
Most people are polite or, at the very least, unwilling to burn bridges in any professional setting. Few will reject a request to provide a letter of recommendation. If they haven't spent real time with you, however, chances are good that their commendation will be lackluster.
It's generally wise to choose recommenders with whom healthy rapport is evident. These are people you know well from overtime hours spent working on projects together, or lunches spent hashing out ideas. These are people who openly like you. Generally speaking, you know who they are because you also appreciate being with them in a professional capacity, and you learn from them.
Letters from capable team leads or department heads to whom you report directly, will present a clear and favorable picture of your abilities. While it might be tempting to seek out a status report from someone of the highest status, the vice-president of the company will not be as directly invested in your personal success if they don't know you and your work well. Their anecdotes about your performance with the organization will be unhelpful and vague.
When possible, the CV of the person who writes your recommendation letter should be aligned with the mandate of the school to which you are applying. If you are applying to a program that emphasis the business of entertainment, and have experience in that field, seek out someone from that environment to detail your strengths to the admissions board.
Prepare the people who have agreed to write your letters, by giving them a copy of your CV. Although they may know you well, seeing your resume will help them contextualize progress made throughout your career, and to emphasize your strengths accordingly.
Be polite. Send them an email or thank-you card following receipt of the letter. It's a good way to ensure they retain your CV in their memory, in the event of future possibilities.
If you liked this article, let Aringo know by clicking Like.