How to Write a Compelling Georgetown McDonough Essay: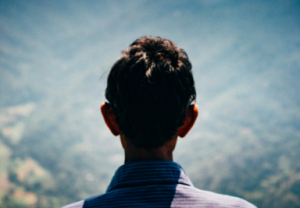 Georgetown is asking a new question this year and giving applicants 500 words to answer: Describe a defining moment when you were challenged and exceeded expectations. The moment can be a professional or personal one. If personal, then please also include how it had an impact on your professional development.
With this question, Georgetown University's McDonough School of Business is steering applicants away from listing accomplishments and instead towards showing reflection on professional growth, a crucial aspect of leadership.
The situation could be a positive or negative one, but it's important to highlight your resilience and ability to grow from challenge or adversity.
Here are some tips to consider as you write:
• Be specific.
When you set up your example, briefly describe the context of where you were, who was involved and specifically what happened. Find an example that had a particular impact on you as an individual, not as part of a group. Share specifics on how you acted to challenge and exceed expectations.
• Be personal.
Weave in your unique story – why was this experience particularly challenging for you? What does it reveal about you personally or professionally? What strengths or experiences were you able to draw upon that enabled you to respond as you did? Admissions committees wants to get a sense of your background and your motivations. Use this essay to tell them more about yourself.
• Focus on growth.
This is key. Describe how the experience made a lasting impact on you professionally. Take time to pause and reflect. How did you learn and improve from a professional standpoint after this experience? What changed about your actions, mindset or behavior as a result?
• A tradition of service.
Building on its Jesuit tradition, Georgetown cultivates a focus on service to community. This manifests through organized events (like service days), to clubs, and to informal volunteer opportunities. Touch on how your own history of service supports this environment.
• Think global.
Describe your own international experience. Georgetown prides itself on its international mindset. In real terms, this means you spend your first few weeks on campus exploring how business is done across the world, and then your last weeks on a global consulting project. How will you take advantage of this focus to buttress your own international experiences?
• Tie it in to your goals.
Tie your example to what you hope to accomplish while at Georgetown and what you plan to do after business school. Admissions committees will look for a holistic response, that encompasses what you want to achieve and why an MBA from Georgetown is necessary to achieve it.
Remember, Georgetown University's McDonough School of Business is all about collaboration. It is a place where lifelong relationships are built between classmates and between students and professors. Each student is there to help another succeed. Your ability to show how you can help do this in this essay, may be the difference between being invited into this highly collaborative, service committed, internationally focused community or not.
The post How to Write a Compelling Georgetown McDonough Essay by Shaila Leekha appeared first on Stratus.
Stratus Admissions Counseling is a full-service admissions counseling firm distinguished by its team based, multi-step process ensuring each application is crafted for optimum impact. Our MBA counseling team has a representative from virtually every top 20 MBA program, enabling us to provide school-specific guidance.
If you liked this article, let Stratus Admissions Counseling know by clicking Like.