Picking GMAT Practice Tests: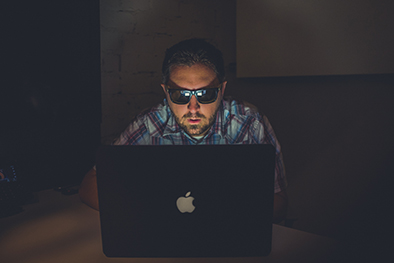 It's hard enough to find free GMAT tests. However, when it comes to GMAT practice, not all tests are created equal. Far from it! And while the highest GMAT scorers (700+ club) tend to have studied 121 hours or more, they don't do it with sub-par materials. The only way to get the score you want on the GMAT is to be vigilant about the quality of the materials you're working with before investing time in them. Evaluating a few qualities before starting is crucial.
Question Quality. When it comes to GMAT practice tests, you want to make sure that the questions are hard enough that they're test-like, but not so hard they make you do legwork that isn't required on the GMAT. Familiarize yourself with the difficulty of GMAT problems in various sections on the GMAC (test-maker's) website so that you can evaluate the question quality of other materials going forward.
Explanation Quality. There are a lot of GMAT practice tests out there, particularly if you're willing to pay for them. Yet even some of these paid tests don't have answer explanations! Some that do may be miserly with them, as well ("The answer is B, because A, C, and D do not answer the question." Wow, thanks.) As you look through books and online materials, make sure you can understand and follow the explanations for questions you don't know how to approach or got wrong. The best GMAT practice tests will help you see how to apply the problem's principles to more than just that problem, as well.
Test-Like Qualities. Does doing a half-length GMAT do any good? It's better than no practice at all…but that's pretty much all that can be said for it. Most test-takers find that the length of the GMAT is a big hurdle that they have to train for. Likewise, paper tests have their place, but don't forget that at the end of the day, you need to be familiar with the GMAT interface and its on-screen format to succeed on test day.
Recentness. The GMAT does change—not often, but it happens. In April of 2018, the GMAC shortened Quant by six questions and Verbal by five. A few years ago, they added the IR section. Know what you're getting into and hold your materials to those standards. Will a real GMAT from 1990 help you prep? It can…but there are about 10,000 other resources that can help you prep better for the test you're taking in this decade.
Putting GMAT Practice Tests to Use. Although there's a lot to consider as you evaluate GMAT practice tests, the experience of taking them is essential to succeeding on test day. From time pressures to transitioning between topics, practice tests give you experience that problem sets just can't. Almost everyone will need some combination of lessons, practice problems/sets and practice tests, but in general, the more practice tests you take, the better. One a week is ideal. And when you're spending this much time with materials, you need to make sure that they're of the highest quality. Stick to the above qualities and you won't go wrong!
Rachel Kapelke-Dale blogs about test prep and admissions for Magoosh. She has a BA from Brown University, and did her graduate work at the Université de Paris VII (Master Recherche) and University College London (PhD). She has taught and written about test preparation and admissions practices for more than a decade.
If you liked this article, let Magoosh GMAT know by clicking Like.