What to Know Before Re-Taking the GMAT: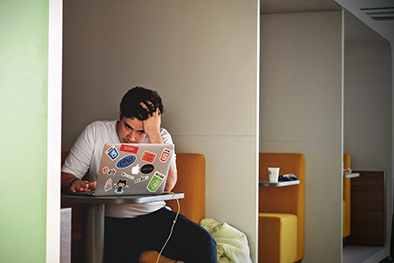 It's demoralizing to put in the time and effort needed to prep for (let alone take) the GMAT, only to find that your scores ended up below what you'd expected or hoped for. There is good news, though. The GMAT is a learnable test! The test-makers themselves have released data showing that students with the highest scores studied the longest (121 hours for 700+ scores).
Before you dive back into your study materials, take a minute to evaluate a few questions. Answering them honestly can make your studying exponentially more effective.
Do you really need to re-take the exam? Even if you're applying to the most competitive business schools, test-takers with scores above 720 really don't need to re-take the GMAT. Seriously. Another 10 or 20 points will make no difference to your application—you're going to get nothing out of it, admissions-wise. Work on the other parts of your application!
If your score is below 720, you'll need to evaluate the average scores of students attending your dream B-schools. For an elite cohort of schools, it may be worth studying and re-taking the test. If other components of your application are weak, ditto. Be honest with yourself. If you do need to take the test…
Register right away. You want to ensure that you have the ideal test date and location set before you do anything else. Now, pull up those scores.
What happened last time? Were you sick on the day of the test? Out too late the night before? Too cold or hot? Run out of energy because you forgot to eat breakfast? Or was there something that surprised you about the test itself—quant questions you weren't prepared for, IR speeding by? Diagnose the issues you had with both the test experience and content.
Look at your official scores. How did they fail to align with your expectations? Did you think you'd done better in verbal? Were you sure you'd nailed the math? Diagnosing your test-taking experience is the first major step to improving your score.
What changes do you need to make to get the score you want? First, think by section. Where were you the weakest? You'll want to focus on this section, of course. But don't forget to ask where you were strongest, as well. Unless you had a perfect score in the section you find easiest, there may be a few question types that you can master with more ease before your next test day.
What changes do you have the time to make? If your re-take is next week, you might not have time to become a geometry master, or to cut 30 seconds off of the time it takes you to answer each question. You just might have the chance to master a particular critical reasoning question type or shave two seconds off of the time it takes you to answer each question (hey, time is time!). Generally speaking, the longer you have to prepare, the more time you have to focus on strengthening your weakest areas. The closer you get to your actual test date, you'll want to focus on keeping your strong areas strong (and even improving them).
Have any changes occurred within the test? This rarely happens…but it does happen. For example, in April 2018, the test-maker shortened both the Quant section (taking out six questions) and Verbal section (taking out five questions). This is definitely something you want to know about, so keep up-to-date with GMAT news!
You can absolutely bring your GMAT score up on a re-take. However, this almost certainly won't happen just by showing up at the test center again. Instead, by being methodical and precise about what happened and what you can change, you'll be able to zero in on the areas that will have the most impact on your overall score.
Rachel Kapelke-Dale blogs about test prep and admissions for Magoosh. She has a BA from Brown University, and did her graduate work at the Université de Paris VII (Master Recherche) and University College London (PhD). She has taught and written about test preparation and admissions practices for more than a decade.
If you liked this article, let Magoosh GMAT know by clicking Like.