The MBA Application Essays: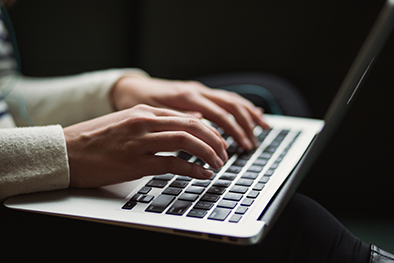 Written by Michelle Miller, CEO ARINGO Americas, www.ARINGO.com
The essays are a critical step in the MBA application process. Even with a top-tier, undergraduate GPA, and a CV showcasing plenty of relevant activities and job experience; an essay can highlight strength of character and help you stand out from an ever-increasing crowd. From the ability to network, to the diplomatic tact it takes to lead, personality may be the single most important factor in determining success in the business world.
Showcase your personality, while keeping in mind that administrators have a lot of applications to read. If your resume is already great, keep the essay especially succinct at 500 to 1000 words. Don't reframe responses from other parts of your application simply for the sake of having something to say, or over-emphasizing previous accomplishments. Be forthright about your individual goals and how they align with those of the institution.
If there are gaps in your resume, or your GPA is less than stellar, use the optional essay to explain why your grades fell flat, and how time spent away from traditional study time was used. Be direct in your explanation and don't rely on excuses. Accept responsibility for the trajectory of your life. Focus on what personal missteps have taught you in the long run–be it confidence, perseverance or time management. Sometimes reporting the most practical realizations are the most effective in proving your capacity to evolve and adapt.
What did you learn from your failures? Or, better yet, why are some less successful life ventures valuable experiences, not to be classified as failures? Don't delve too far into the past. Providing information about early college or high school success may bolster your confidence, but it may also suggest a state of arrested development to MBA administrators. Detail your current projects, and those you hope will shape your future. In the competitive world of business, the best years of your career should always be ahead of you.
Business is a highly collaborative field. Instead of illustrating an aggressive ability to conquer, express how your personal strengths allow you to overcome challenges. Accentuate activities and experiences that have helped you hone your interpersonal skills. Using appropriate humor in an essay is also a great way of revealing the charisma it takes to succeed in business.
Read examples of successful essays online to capture their ethos, but do not directly replicate their message. MBA programs are seeking out applicants with vision. The unique content in your application essay will communicate your ability to be an effective leader.
Be clear, in your own mind, as to why you are applying for an MBA. Know all the reasons why the school you are applying to made your list, and how your assets as an individual compliment theirs, as an institution. Make notes and ruminate on these points for a day or two before writing. Being honest with yourself, allows for a necessary sense of sincerity to translate onto the page.
Have a close friend and a professional editor read your essay. This will help you get a sense of whether your best qualities have, informally and formally, translated to page. An editor will ensure your essay is forthright. A friend will ensure that it retains the passion of your vision.
Be sure to write original essays for each school you apply to, tailored to the specific mandate or specialties of that particular school. Avoid writing only one essay for all applications. It is not enough to simply change the names of the schools in the essay – personalize your approach so the admissions committee doesn't feel that it is receiving a formulaic response.
Finally, a personal essay can leave you feeling vulnerable, particularly when it doesn't get you into the school of your choice. Getting into a prestigious program may be exciting in the short-term, but long-term success will be guaranteed if you get into the program best suited to you.
If you liked this article, let Aringo know by clicking Like.