Five Tips to Get Into Your Dream MBA Program: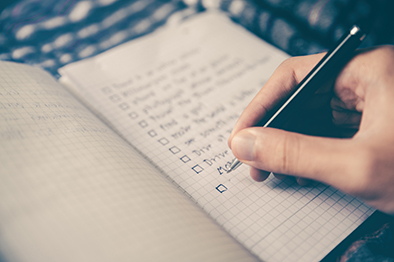 Written by Michelle, CEO of Aringo Americas
Right now you're thinking, "just five, Michelle? That's all I have to do?" Well, yes, but they are five big ones. Grab a pen and get ready to think about how to apply these important tips:
Work hard. Yes, you could have guessed this one on your own. But there are some key goals here. Not only should you be actively working towards your next promotion at all times, but stay on the lookout for the daily opportunities to lead, also known as leading without a title. Mentor your junior associates, take charge of team projects whenever possible, provide constructive feedback to your peers. Not only will this set you apart at work, leading to a stronger B-school resume, but you will be ready with several examples for those inevitable "tell us about a time when" essay and interview questions.
Volunteer, play, lead. Don't make the mistake of showing up at application time with a "work-only" resume. Make time to participate in activities, play sports, or get out and volunteer. Whatever you choose, look for leadership opportunities there too. The adcoms want to see that you are passionate about everything you do and that you are consistently exercising your skills in leadership, teamwork, creativity, and more. Look for opportunities to be involved on a consistent basis: that occasional marathon is great, but joining the board or organizing committee is better.
Network, network, network. You already know that a top MBA will grow your inner circle, but don't wait until then: you need a strong network now. Reach out to your contacts at work and in your extracurriculars (hint), talk to those who have attended business school, get introduced to their contacts as well. Each school has different strengths and unique cultures, you want to learn as much as possible about the individual programs. Once you begin to narrow down your school list, visit the campuses, meet student ambassadors, and attend info sessions. MBA fairs can also be useful in connecting with campus stakeholders.
Score high on the GMAT or GRE. It is rarely too soon to study for and take the GMAT. Your score is good for five years, so get it out of the way now. Countless candidates are still struggling to reach their target score while writing their admissions essays at the same time – while working and meeting personal commitments, too. Learn from their mistakes and get to work on your study materials now. ARINGO estimates that your score can carry as much as 40% of the overall "weight" in the decision process.
Keep your social media clean. Sure, your LinkedIn profile is up to date and full of recommendations (another hint!), but what about the rest of your social media presence? Don't naively assume that an admissions officer or interviewer wouldn't look at your Facebook page or Twitter feed. Google yourself, look at your online presence and make sure you are above reproach.
Bonus tip: Work with an experienced admissions consultant. You need to apply with your strongest application, the first time. Reach out to the experts at ARINGO. We hold 15 years and 4000 admitted clients – and counting! ARINGO is the only consultancy who publishes its full statistics that are verified by EY. ARINGO will help you with everything from selecting the right schools, choosing the best strategy, polishing your CV & essays, prepare you for your interviews, help you win lots of scholarships and more. Visit us atAringo for a free profile evaluation and to learn more.
If you liked this article, let Aringo know by clicking Like.