Selecting the Right MBA Program for You: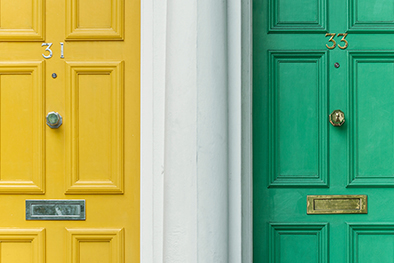 Written by Michelle, CEO of ARINGO Americas
For most people, embarking on business school studies is likely to be one of the biggest investments they make. An MBA requires a considerable investment in both money and time, so it is important to choose the right MBA program to make it worth your while. Whether you are deciding which schools to apply to, or if you have already been accepted to several MBA programs, these tips for selecting the right business school will steer you towards the most suitable choice:
Location, location, location
Where the school is located is actually one of the more important considerations, as the location will affect the networking possibilities, your future work prospects, as well as potential international exposure. Even the top recruiters start in their own backyard, so consider a school that is close to the organizations and industry that you are interested in.
Consider business school specialties
Do startups and entrepreneurship interest you? Or are you dreaming of a career in finance? Or perhaps you're considering a switch to the non-profit sector? No matter which specialization you are most interested in, make sure to find out which business schools are recognized for that field. Chances are high that the school works closely with the related industry in various ways, so choosing a business school that actually specializes in what you want to do will generally make it easier to meet the right people.
Find out the ranking of each business school
Which business schools are the best? This is not a matter of taste or preference, there are several organizations and publications that measure their performance and key indicators. A top ranking does not only reflect the quality of education, it also considers factors such as your earning potential post-MBA, access to recruiters, and likelihood of landing a job before or shortly after graduation. If you are looking to calculate the ROI of a certain MBA program, checking business school rankings carefully is a must!
Find out what recruiters think of each business school
And how closely they work with the schools you are considering, as some business schools work with recruiters in order to support their graduates' careers more than others. If you want to ensure getting a competitive job post-MBA will be as smooth as possible, you should consider a business school that is ranked high by recruiters and that they recruit from often.
Learn about the school's culture
What is their approach to student life? What are class sizes typically like? Which teaching methods do the schools favor? You might think that the differences are minor at first, but keep in mind that many business schools have been doing their thing for quite some time, and therefore have their own vibe. In short: The on-campus differences are sure to matter once you are there, so don't discount this factor in your decision process (by the way: this is yet another reason to visit the campus!).
Good luck!
For more information, reach out to the experts at ARINGO. We hold 15 years and 4000 admitted clients – and counting! ARINGO is the only consultancy who publishes its full statistics that are verified by EY. ARINGO will help you with everything from selecting the right schools, choosing the best strategy, polishing your CV & essays, prepare you for your interviews, help you win lots of scholarships and more. Visit us at ARINGO for a free profile evaluation and to learn more.
If you liked this article, let Aringo know by clicking Like.