Create Your Own Top Ten MBA Ranking: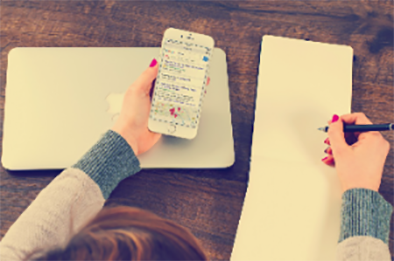 While business school rankings remain controversial, here are some things to think about when you create the only ranking that is important, your own!
We like to call these guideposts the 6 Cs.
Competitiveness
Stats, namely undergrad GPA and GMAT score, drive the media rankings. How do your stats compare with those of the MBA programs in your consideration set. If you are at or above the averages, great! If your scores put you below the 80% range of your dream school, you may want to retake your GMAT and or reconsider your list.
Curriculum
Does the school offer the academics that gets you to your short-term career goal? This question has to be answered before any other. How is the program structured? Are you in class with the same students all year? Can you pass out of some of the core curriculum and take more electives? Does the program offer majors or concentrations that align with your goals? What is your learning style and does it match with the teaching methods used?
Culture
Can you find your people there or will you be like a fish out of water? Your classmates will be your peers and support system for the time you are in the program. These same people, and the students who went before you and come after you, will become your network for the remainder of your career.
Clubs
Does the school offer activities outside of the classroom that allow you to build your skills and develop relationships in your future industry? Are there speaker series that bring in industry leaders you would love to learn from? Might there be a career trek to another city to engage with companies on your target list? Is there a conference that brings together students, academics and industry professionals to discuss timely issues in your industry of choice? Will you have a chance to represent your school in a case competition while simultaneously developing skills that will allow you to make a career change?
Cost
Can you afford the program at its list price? Do you need a scholarship? If the answer is yes and yes, the look at this C first. There is plenty of scholarship money for MBAs. You need to identify the programs that value what you have to offer.
Communication
To answer these questions you have to get to know people before you apply. Connect with club leaders, professors, members of the admissions committee, alumni, and students. Only then can you see how all the Cs shake out and what your own top 10 ranking looks like.
Most aspiring MBAs are going to create a ranking that can be far different than what US News and Bloomberg BusinessWeek are telling you.
The post Create Your Own Top Ten MBA Ranking by Harold Simansky appeared first on Stratus.
Stratus Admissions Counseling is a full-service admissions counseling firm distinguished by its team based, multi-step process ensuring each application is crafted for optimum impact. Our MBA counseling team has a representative from virtually every top 20 MBA program, enabling us to provide school-specific guidance.
If you liked this article, let Stratus Admissions Counseling know by clicking Like.