90 Days Until MBA R2 Deadlines: A Week by Week Plan: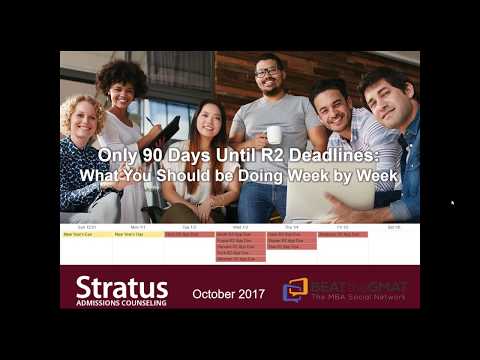 The final Round 1 deadlines are upon us—now is the time to turn our focus to Round 2 applications. With just 90 days until the first deadlines, there is a TON of work to be done.
Join Susan Cera, former admissions committee member and Stratus' Director of MBA Admissions, as she walks (or rather runs) you through what you need to be doing week by week between now and the first week in January.
Juggling work, life, and MBA applications can be a challenge. Leverage Stratus' decade of experience to guide you and keep you on track.
If you liked this article, let Beat The GMAT know by clicking Like.