How to Get into H/S/W with an Imperfect Profile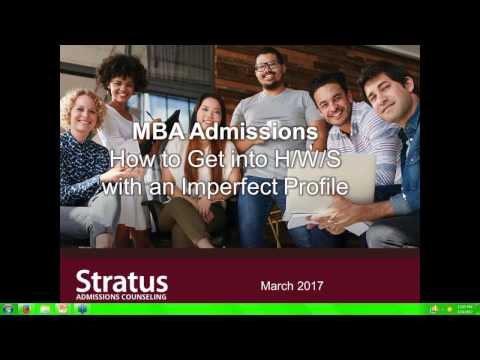 Nobody is perfect. When applying to top MBA programs, there are things you can do to address your imperfections.
In this video, Susan Cera, Director of MBA Admissions at Stratus Admissions Counseling, shares insider insight on how you can overcome an imperfect profile and improve your chances of being admitted to a top MBA Program.
If you liked this article, let Beat The GMAT know by clicking Like.