Choosing the Best B-School for Consulting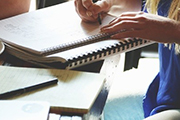 With Round 1 decisions released for dozens of leading business schools, some applicants find themselves in the enviable position of having secured multiple acceptances. As successful applicant Preston Landers put it in our Fridays from the Frontline post last week, "It's my turn to do the rejecting."
Indeed, with the hard work of applying behind them, Round 1 applicants now face the equally important task of deciding which business school will best meet their needs. Others are still gunning for Round 2 deadlines—no doubt trying to craft essays that reflect deep knowledge of individual school programs and how they dovetail with their personal career goals.
To help in either endeavor, Clear Admit is launching a new series designed to drill down into the career placement statistics and other resources at individual schools on an industry-by-industry basis. We're kicking things off with a look first at some of the best business schools for consulting.
Consulting Continues to Be a Top Draw for MBAs
Unlike investment banking, which lost some of its allure for MBA grads in the wake of the financial crisis, consulting has held its own as one of the most sought-after industries to work in after business school. The 2015 Prospective Student Survey conducted by the Graduate Management Admissions Council (GMAC) reveals that consulting topped the list of intended industries for both millennial and Gen X respondents, with 41 and 27 percent respectively seeking jobs in either consulting services or management consulting upon graduation.
Part of the allure of consulting is the diverse work. Consultants get to think creatively and solve problems, analyze both the big picture and the details and work on teams juggling multiple assignments. Top salaries don't hurt either. Recent MBA graduates taking jobs at firms like Boston Consulting Group (BCG), Bain & Company, McKinsey & Company and other consulting powerhouses reported starting base salaries of between $140,000 to $147,000, with additional signing bonuses of $25,000, according to managementconsulted.com, an online resource for the consulting industry.
Choosing the Best Business School for Consulting
Determining which leading business school will best prepare you for a career in consulting requires looking at a range of factors, including career outcomes at individual schools, both in terms of summer internships and full-time jobs. If possible with the available data, you also want to get a sense of how well a school has done placing career-switchers, namely those without prior consulting experience, in coveted consulting roles, since presumably barriers for entry are higher here than for counterparts who have already worked in the field.
It can also be instructive to see which of the powerhouse consulting firms donate to which leading business schools. Finally, it helps to understand how a given school goes about teaching its students to be consultants, what role experiential learning places, whether you can hope to learn directly from superstar professors in the field and what extracurricular resources are in place to help you land your dream consulting gig.
Consulting at Kellogg
The Kellogg School of Management at Northwestern University sends more of its MBAs to consulting jobs each year than any other leading U.S. business school. Upon graduation in 2015, 35 percent of Kellogg's graduates headed off to jobs at leading consulting firms, on par with three of the past four years and down just slightly from a high in 2011 of 37 percent. (By comparison, Harvard Business School sent 23 percent of its 2015 graduates into consulting and Stanford sent just 14 percent.)
Top hirers for the Kellogg Class of 2015 include the most prestigious consulting firms around, with McKinsey taking 34 Kellogg grads, Bain & Company hiring 28, BCG snapping up 26 and Deloitte wooing 20. If summer internships are any indication—and they often are—the Class of 2016 can hope to do equally as well.
In terms of pay, the average base salary for 2015 Kellogg graduates headed into consulting was $133,253, and the median was $140,000. The average signing bonus was $27,151.
Kellogg's Classroom, Curriculum, and Professors
As for how consultants are trained at Kellogg, the Evanston school offers its students not one but two consulting majors to choose from as they prepare for consulting careers. Its broad Management & Strategy major appeals to students interested in general management, new venture management, venture capital and mergers and acquisitions. Its unique multidisciplinary Managerial Analytics major, meanwhile, encourages students to take advantage of both the school's analytic courses—in decision models, analytical strategy and empirical methods—as well management strategy.
Almost 25 tenured faculty members teach in Kellogg's Strategy and Management Department. In addition to deep subject-matter expertise and path-breaking research, many bring strong ties to consulting firms. Leemore Dafny, who is a professor of strategy, the Herman Smith Research Professor in Hospital and Health Services and director of Health Enterprise Management (HEMA) at Kellogg, worked as a McKinsey consultant before coming to Kellogg. Victoria Medvec, the Adeline Barry Davee Professor of Management & Organizations and Executive Director of the Center for Executive Women, also regularly consults for multiple outside clients, McKinsey and Deloitte among them.
Beyond the Kellogg Classroom
Kellogg's strength in training would-be consultants extends well beyond the classroom. The Kellogg Consulting Club is one of the largest student orga­nizations at the school, counting several hundred full-time students as members each year. Through training sessions, panels, a speaker series and a mentorship program, the club helps students decide whether a management consulting career is right for them, prepare for the management con­sulting job search, convert summer internships into full-time offers and choose between multiple offers.
Each fall, the club holds dozens of training sessions and workshops, providing mock interviews and resume review with second-year students, as well as more than 50 events in which practicing consultants come to campus to share first hand with students what a consultant's work is really like. These events drew representatives from McKinsey, Bain, BCG, Deloitte, Accenture and others.
In addition to the robust offerings of the student-led Consulting Club, Kellogg also is home to the General Motors Research Center for Strategy in Manage­ment, which supports ongoing research on business strategy, and the Kellogg Team and Group Research Center, whose research focuses on understanding and improving the performance of teams in organizations.
Annual conferences and other speaker events round out the consulting-focused extracurricular offerings at Kellogg, along with case competitions that have been hosted by both BCG and Deloitte in recent years as part of their recruiting calendar.
INSEAD for Consulting
In terms of sheer numbers, no school sends more students into consulting jobs than INSEAD. With graduates leaving the school each year in May and December, the latest available employer information from INSEAD is for its 2014 graduates, 41 percent of whom took jobs in consulting. Except for a dip in 2013 to 34 percent, close to 40 percent or more of each of the past five graduating classes headed into consulting.
INSEAD's Singapore campus
With INSEAD's 2014 class of more than 1000 MBA graduates, the 41 percent bound for consulting jobs amounts to a whopping 414 students accepting positions at places like McKinsey (which hired 120 INSEAD grads in 2014), BCG (which took 70), Bain (44) and Strategy& and Accenture (which each took 19). While the major players obviously find INSEAD grads appealing, the school notes that its business development efforts are also geared toward attracting smaller companies as well in an attempt to offer many options to the diverse INSEAD population.
Perhaps unsurprising since INSEAD's campuses are spread across France, Singapore and Abu Dhabi, its graduates fan out across the globe in their post-MBA work as well. In its 2014 employment report, the school noted that students continue to be attracted to the U.K. market—where diversity mirrors the diversity on campus—and that there has also been a significant increase in the number of students securing jobs in Singapore and the Middle East in 2014.
INSEAD also features an alliance with the University of Pennsylvania's Wharton School, allowing INSEAD students to spend one of their five periods studying at the U.S. school, as well as a similar campus exchange with Kellogg. These exchanges afford INSEAD students access to those schools' career management centers as well, which can be especially valuable in terms of making connections to U.S. recruiters for students who are interested in working in consulting in the United States after graduation.
In terms of what its consulting grads command in salary, INSEAD also shows strong numbers, albeit lower than Kellogg's. For 2014, the overall mean salary in consulting was €94,100 ($102,595), the overall median salary was €95,000 ($103,577) and the overall annual median sign-on bonus was €19,400 ($21,151), with 72 percent of salaries coming with a sign-on bonus.
Proud of its success in helping career switchers enter new industries, INSEAD shares data about how many of its graduates heading into consulting started out there and how many used business school to make a pivot. Of those graduates taking jobs in consulting after INSEAD, 64 percent held pre-MBA roles in consulting as well. But 24 percent of those who were financial services professionals also successfully switched to consulting, as did 36 percent of former corporate sector professionals.
How Consulting Is Taught at INSEAD
Though individual professors choose their own teaching methods, which means students at INSEAD learn as part of a combination of lectures, case studies, class discussion and computer simulations, the students work as part of five- to six-person study groups throughout. Working together in these groups makes teamwork central to the INSEAD experience, preparing them well for productive work with consulting teams and clients. INSEAD's diversity—the school boasts 80 different nationalities in every class and no dominant culture—too forces students to learn to navigate cultural, communication and other differences that often arise as part of a consultant's work.
Three main core courses at INSEAD are critical training for would-be consultants. The first, "Uncertainty, Data and Judgement," steeps students in data-driven decision making. The second, a two-part "Organizational Behavior" course, delves into how power, politics and culture contribute to organizational change. The third, "Strategy," encourages students to examine performance, the competi­tive environment and the process of creating and sustaining competitive advantage—filling students' arsenals with analytical tools and frameworks of value in many con­sulting engagements. Students pursuing careers in consulting can then augment these core courses with a range of elective offerings within the Strategy and Organizational Behavior departments. No major or concentration is required.
Who Trains Consultants at INSEAD?
There are almost 20 resident strategy professors across INSEAD's three campuses, as well as dozens of visiting faculty members. Of these, several are former consultants, bringing experience straight from the trenches at McKinsey, Monitor Group and Accenture, among other leading firms.
INSEAD Professor Renée Mauborgne
Two INSEAD professors, W. Chan Kim and Renée Mauborgne, authored a best-selling book called Blue Ocean Strategy, which spawned the 2007 launch of the INSEAD Blue Ocean Strategy Institute. The Institute offers several programs and electives that support the development of aspiring consultants, including a mini-elective "Blue Ocean Strategy Simulation," which lets students apply the trademark Blue Ocean Strategy toward managing a fictional company.
Beyond the Classroom at INSEAD
INSEAD's accelerated 10-month program can make it hard for some student groups to gel, but despite this obstacle, the INSEAD Consulting Club seems to have an active campus presence. Much like at Kellogg, the Consulting Club at INSEAD provides resources to help INSEAD students prepare for consulting interviews and careers, including workshops, networking and recruiting events with consulting firms. It also publishes the INSEAD Consulting Club Handbook, free to Consulting Club members, which offers an overview of the industry, profiles of individual firms and sample cover letters, résumés, interview tips and practice case questions.
INSEAD also features regular consulting case competitions, including the A.T. Kearney Global Prize competition. As many as 15 teams from INSEAD compete against each other, with winners advancing to represent INSEAD in a regional competition against seven other European business schools. The winning European school then battles the winning North American school for the Global Prize.
Consulting at Tuck
Tuck, too, tops many leading business schools in terms of the percentage of its students who pursue consulting gigs post-graduation. For the second consecutive year, consulting beat out finance as the top choice for graduates from the Hanover school. Just over a third of the class (34 percent) opted for consulting jobs this year, a tiny dip from last year's 35 percent.
Complete employment figures are public for the Tuck Class of 2014, revealing an average base salary of $130,723 for consulting grads, a median base salary of $135,000, and an average signing bonus of $27,508. Statistics for the Class of 2015 look even stronger, according to Jonathan Masland, director of Tuck's counseling and recruiting in career development, who in a November interview shared that consulting firms this year paid a median base salary of $140,000, up $5,000 from last year.
In an recent article on its website, Tuck confirmed that a full 18 percent of 2015 graduates seeking jobs—44 students in total—went to positions at the consulting holy trinity of McKinsey, Bain and BCG. The school did not provide a specific breakdown of how many grads each firm hired.
How Tuckies Train to Be Consultants
Tuck professors teach using a range of methods, but the small size of Tuck's class makes class discussion a vital component no matter the chosen teaching method. Many Tuck professors also ask students to complete a significant group project at some point during the semester, which means that by the end of their time at Tuck, students have learned to work with multiple diverse groups to product high-quality work, which prepares them well for consulting.
Three of Tuck's core courses are particularly relevant to stu­dents interested in consulting—"Competitive and Corporate Strategy," "Leading Organizations" and "Analysis for General Man­agers"—and together they provide an introduction to the field of strategy, the identification of business problems and leadership within small groups and large organizations.
In "Competitive and Corporate Strategy," students learn to identify and analyze a business's options and then apply their skills as part of month-long group project address­ing a strategic situation of interest to group members. "Analysis for General Managers," meanwhile, teaches students how to integrate diverse functional perspectives to reach a better understanding of a business's challenges and opportunities. Finally, in "Leading Organizations" students use articles and case studies to examine the structural roots of employee behavior problems and how interpersonal interactions affect organizations. The course's focus on understanding the organizational roots of employee behav­ior provides a foundation for future consultants to think about corporate structures and organizations.
Tuck does not offer pre-designed majors, but it does suggest a cluster of courses for students interested in strategy and management. These courses cover more advanced topics than the core, addressing issues of strategy from military, game theory and other perspectives.
Tuck MBAs also all complete a First-Year Project (FYP), which is a team consulting exercise to culminate the first year. Stu­dents choose their own teams and may propose projects or work on projects sponsored by an outside business or non­profit organization. Each team's project requires analysis of strategic and competitive issues and focuses on developing a new business, product, service or market. A faculty advisor is assigned to each team, with additional faculty members avail­able to advise on marketing and communications issues.
And in their second year, many students interested in consulting opt for an elective called Tuck Global Consultancy (TGC). Since its launch in 1997, TGC teams have worked with almost 100 organizations to complete almost 150 projects across over 45 countries. Consistently one of the most popular elective courses at the school, the course takes place in either the spring or fall semesters, with teams of students beginning by defining their projects and determining their scope. Each team travels to the interna­tional host site in either August and September or November and December to conduct research and analyze their results. While on site, the teams report their initial findings to the client's management; within four to six weeks of returning to Tuck, they present final recommendations to U.S.-based management or via videoconferencing.
A Tuck professor with consult­ing experience provides oversight to each team. Past client companies have included Citibank, Johnson & Johnson, Nike, and Unilever. The program itself is revenue-neutral both for the school and for participants—students are not paid for their work, but client companies pay all travel expenses.
Tuck's Strategy and Management Professors
About one-fourth of Tuck's full-time faculty members are af­filiated with the school's strategy and management academic area, and several of these professors have prior experience working in a consulting firm and as full-time con­sultants. Other Tuck professors are involved in ongoing private consulting work with national and international companies.
Tuck Professor Vijay Govindarajan
Professor Vijay Govin­darajan, a world expert on strategy and innovation and chief innovation consultant at General Electric, teaches aspiring consultants in a range of courses, including "Implementing Strategy: Management Control Sys­tems." The skills in this course are particularly important to consultants as clients increasingly ask consulting firms to extend their engagement through implementation.
Another Tuck professor, Richard A. D'Aveni, was nominated three times by Thinkers 50 as one of the most influential strategy management professors in the world. He teaches a course called "Advanced Competitive Strategy," which he hopes will teach students to use rule-shifting strategic frameworks that help differentiate them from other MBA graduates using traditional tools and concepts.
Consulting Prep at Tuck Beyond the Classroom
The Tuck Center for Leadership provides personalized coaching to help students develop their leadership skills. Integrated into the first-year core curriculum, especially the "Leading Organizations" course, it combines peer- and self-assessment activities designed to help students learn to apply theories, explore solutions and create a vision for their future as consultants.
The Tuck Consulting Club organizes events each fall to help students understand the work and role of consultants, which give way over the course of the semester to opportunities to meet with representatives of consult­ing firms and consulting interview prep workshops. The club also hosts panel dis­cussions with Tuck graduates who work in the consulting field and brings first-year students together with their second-year peers to discuss the consulting internship experience over brown bag lunches. Finally, the club orga­nizes an annual trek to Boston over fall break to connect aspiring consultants with generalist and boutique firms.
The Tuck Student Consulting Service, or TSCS, is a popular choice for students who want hands-on experience while in school. Through TSCS, Tuck students work with local businesses and nonprofits on short-term con­sulting projects addressing questions such as how to increase profitability, whether to expand and how to improve customer retention. TSCS organizes a series of workshops each all to prepare students to work on these projects.
Consulting Strengths Extend Beyond Kellogg, INSEAD, and Tuck
For the purposes of this post, we've focused our attention on Kellogg, INSEAD and Tuck, but that is in no way meant to suggest that these three schools are the only ones you should consider if your career choice is consulting. Indeed, there are many other schools that command the attention of consulting recruiters and send dozens of their graduates into high-paying consulting roles.
At Columbia Business School, for example, McKinsey, Bain and BCG between them took 100 CBS grads in 2014, and a full third of the CBS class went into consulting that year. Students can hone their consulting skills while in school by participating in the student-run Columbia Small Business Consulting Program, which matches MBA students with local small businesses and nonprofit organizations for semes­ter-long consulting engagements.
The University of Michigan's Ross School of Business, meanwhile, features the distinctive Multi-Disciplinary Action Program (MAP), which takes place during the second half of the winter quarter. During MAP, student teams are paired with compa­nies in the U.S. and abroad to complete a significant consulting assignment. The teams work for Fortune 500 companies, entrepreneurs and nonprofits on projects related to business plan development, human resource planning, mar­keting, process improvement, growth strategies and more.
And the University of Pennsylvania's Wharton School offers its students a Global Consulting Practicum each spring. As part of this 1.5-credit course, student teams work with groups from one of 11 interna­tional partner schools to support a client's entrance into or growth in the North American market, traveling to the client's site during winter break and returning to Wharton to work on the project. Wharton's student-run Consulting Club also hosts an annual Consulting Conference that brings together industry leaders and experts as keynote speakers and panelists. Platinum sponsors of the 2015 conference were McKinsey, Bain, BCG, Deloitte, Strategy&, and Accenture.
All of this is to say that many of the leading business schools have proven strengths in consulting. We hope through this post to have helped you get a better understanding of how to compare and contrast the consulting offerings at different top schools as you narrow in on the choice that makes the most sense for your individual goals.
The post Choosing the Best Business School for Consulting appeared first on Clear Admit Blog.
If you liked this article, let Clear Admit know by clicking Like.