Recruiting Season in the Life of a Kellogg Student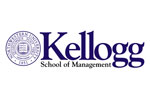 This week we are pleased to feature a special guest article by Angela Cheung, a first-year MMM student at the Kellogg School of Management. The MMM program is a special joint program between Kellogg and the Northwestern School of Engineering, where graduates earn both an MBA and a Masters of Engineering Management.  Angela is also an active Beat The GMAT member, fielding questions in the Ask a Kellogg Student discussion thread.
Since prospective students often have questions about the job search process, I wanted to share my internship recruiting experience as a first year Kellogg student.  Although some of the steps are generally the same for other industries and jobs, I will caveat that this was my personal experience and will likely vary for different students.
Step 1: Exploration
The fall quarter is primarily used to learn more about different industries and job roles.  For me, this included attending company presentations and networking nights, researching companies online, and talking to other Kellogg students who had worked or interned at companies I was interested in.  Informational interviews with alumni were also very helpful to learn more about what it's like to work at companies or in certain roles.  I also attended treks: trips organized by Kellogg students, with the support of the career management center, to visit companies within a certain industry and geographic region.  For example, the High Tech Trek took place during the first week of winter break and focused on high tech companies in the Bay Area and Seattle.  By the end of the fall quarter, I had an idea of the types of companies and roles I wanted to pursue so that I could better focus my recruiting process.  I decided to primarily pursue product management roles at high tech companies.
Step 2: Interview Preparation
Over winter break, I started writing cover letters for job postings through the Kellogg career network site as well as on company websites.  During winter quarter, I participated in an interview prep group organized by Kellogg's High Tech Club.  The interview prep groups are groups of 4-5 first year students who are led by a second year student who recruited in the same industry the previous year.  My interview prep group leader provided helpful resources such as case frameworks, typical interview questions, key technology trends, and constructive feedback in mock interviews.  I also set up additional mock interviews with other second year students.  Lastly, I researched companies online, followed tech blogs, and spoke to Kellogg alumni and friends of friends that worked at the companies I was applying to.
Step 3: The Interviews
Most companies had two rounds of interviews, although there were sometimes multiple interviews within each round.  Typical question types were behavioral (past experiences), fit (match between you and the company/role), and case (scenarios presented to see how you approach problem-solving).  By spring break I had my internship offer!
My personal tips:
Learn as much as you can: Even if you think you know what you want to pursue, coming to business school can be a great opportunity to learn about other paths, even if it just re-confirms what you want to pursue.  Speaking to fellow students and alumni can be a great way to learn more about what it's actually like at a company or in a specific role.
Develop your story: For pretty much any job, an important factor in the interview process will be your passion for the role/product/company.  Have a clear story of how your past experiences and skills, plus your business school experience, make you the right candidate.  I was not a career switcher but for those that are, I've heard from classmates that your story becomes that much more important – how your past experiences, interests, and skills translate to the industry/role you are pursuing.  Doing your homework about a company/industry and/or participating in relevant activities or classes is also key to demonstrating your knowledge and interest.
Practice makes perfect: Interviewing is definitely a skill you have to practice in order to improve.  Mock interviews can be very helpful, especially with peers that have interviewed with the companies previously and are familiar with their interview style.
Know what you want: It can sometimes be easy to get swept up in the types of roles that many business school students pursue, so give some thought to what will be the right fit for you.  Consider the experience you want for the summer, and also how this fits into your full-time recruiting plans (e.g. are there experiences or skills you want to get over the summer to better prepare you for your full-time job search?).
Best of luck!
If you'd like to ask Angela a question about recruiting or life as an MBA student, post your question in the Ask a Kellogg Student discussion thread on the Beat The GMAT forums.
If you liked this article, let Eric Bahn know by clicking Like.