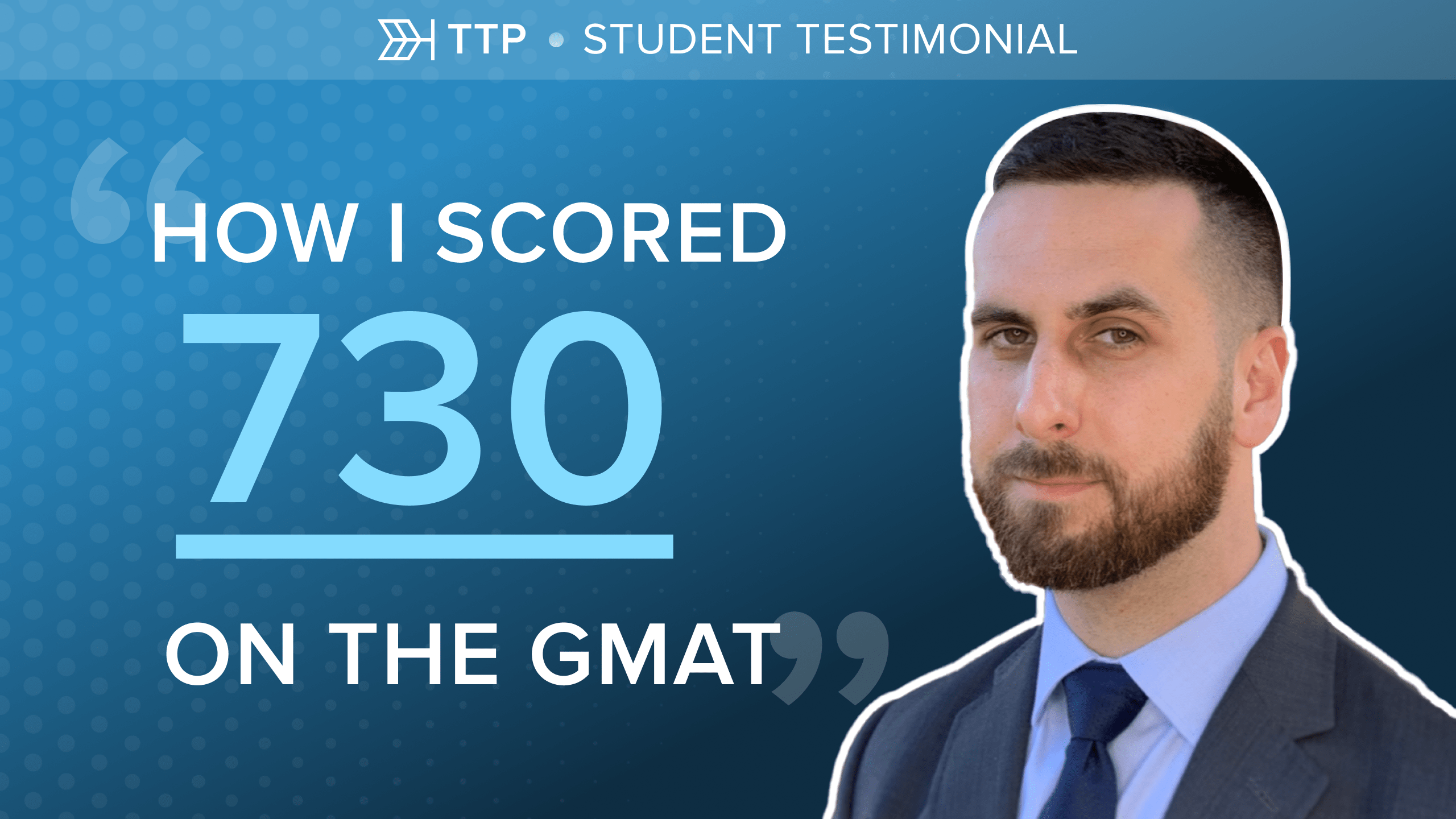 Boris began his test prep with "chunky GMAT textbooks," but he quickly became frustrated with how inefficient that study method was, particularly for doing GMAT practice questions, and he realized that he would need a better resource to learn all of the knowledge and skills required for the GMAT, especially to significantly improve on the 530 score he'd gotten on initial practice tests. So, he asked around about GMAT prep courses, and a friend recommended Target Test Prep.
"I did the week-long trial and I was hooked," Boris says. "From the get-go, I could feel how useful a program it was.
"They'll take you to square one and walk you through everything, and that was great … I needed to build that foundation again."
Although Boris started his prep concerned mostly about Quant, he found that the TTP course was very helpful for Verbal as well. "I kind of came into the process thinking, I'm a native speaker, I can get by in the Verbal section, but Target Test Prep really showed me there was a lot I wasn't thinking about, and they taught me what I needed to be thinking about in a very clear and effective manner," Boris says.
"The other thing that was really nice about the program was the human interaction … When you think about an online educational platform, you don't really expect to communicate with a live person … I think that having those interactions really helps to keep you engaged and know that if anything ever came up, there was someone there to help."
After completing the TTP course, Boris scored 730 on his GMAT, 200 points higher than his initial score.
"I found that, hands down, Target Test Prep was the best out there, for both Quant and Verbal," Boris says. "I had a really positive experience."
Watch the full video:
https://www.youtube.com/watch?v=9Kh0xvdsK9o
GMAT scores not living up to your expectations? Start your $1 trial of the Target Test Prep GMAT Course today, and see for yourself why test-takers around the world have chosen Target Test Prep for their GMAT prep. ➳
https://GMAT.targettestprep.com/plans