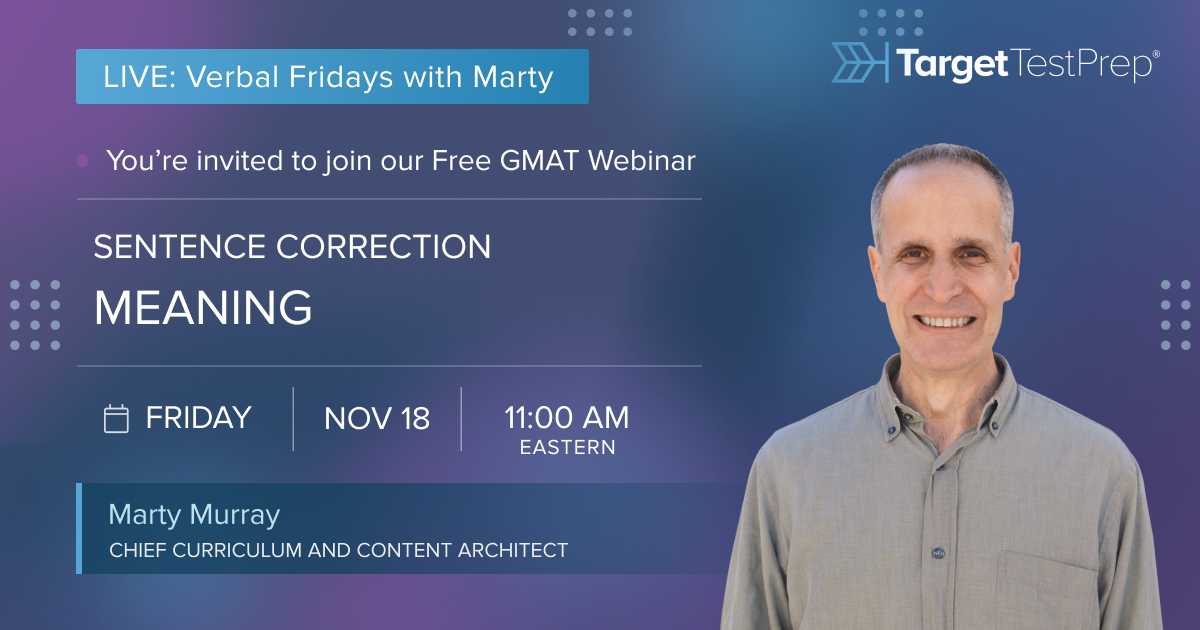 Join Target Test Prep for a Sentence Correction webinar on
Meaning Questions
tomorrow at 11 AM Eastern (8 AM Pacific).
The live session will be hosted by Marty Murray. Marty is the Chief Curriculum and Content Architect for Target Test Prep. A test prep veteran and former hedge fund manager, Marty earned a perfect score of 800 (Q51, V51) on the GMAT.
Save Your Spot
Webinar details
Sentence Correction Meaning Questions
Date: Friday, November 18
Time: 11:00 AM ET | 8:00 AM PT | 9:30 PM IST | 5:00 PM BST
Format: 60 minutes with live Q&A
Where: Cisco Webex
Please let us know if you have any feedback or questions. We hope to see you!
Warmest regards,
Scott