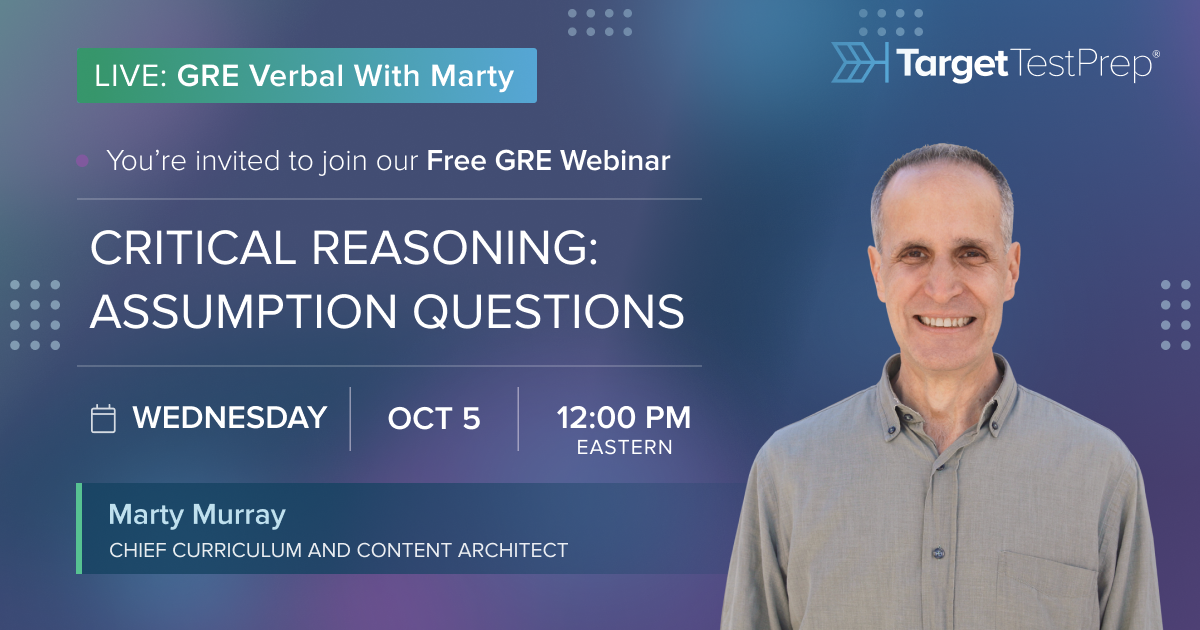 Free GRE Verbal Webinar on Critical Reasoning Assumption Questions
Join our Verbal Expert Marty Murray tomorrow, October 5, at 12:00 PM Eastern (9:00 AM Pacific) for a free GRE Verbal Webinar on
Critical Reasoning: Assumption Questions
.
The live session will be hosted by Marty Murray, Chief Curriculum and Content Architect at Target Test Prep. A test prep veteran who has scored in the 99th percentile on multiple high-stakes standardized tests, Marty is known worldwide for his understanding of effective test preparation.
Following the webinar, you'll have the opportunity to take part in a Q&A.
Save Your Spot
Please let us know if you have any feedback or questions. We hope to see you tomorrow!
Warmest regards,
Scott