This topic has expert replies
Newbie | Next Rank: 10 Posts
Posts: 2
Joined: Mon Jun 22, 2020 9:39 am

"Target Test Prep is the closest to the official version of the GMAT exam, about 99% accuracy in terms of the quality and quantity of information. The course has excellently created singular sets of focused lessons and tests for every possible topic that one could come across in the official GMAT exam."
"The TTP course maximizes the efficiency of the time you spend studying. It will take time and effort but I could almost guarantee that if you complete the course exactly as it is laid out you will get an amazing score. They also have a very responsive team willing to help with any questions you might have."
"TTP has two things that I think no other test prep company offers: A teaching approach that reinforces understanding and an attitude that will give you the mental preparedness needed to succeed on the test. TTP gives you a deep understanding of the concept you need to know while teaching you how to think."
Write a Review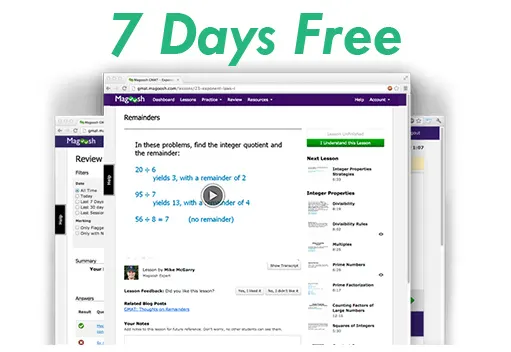 Get 7 Free Days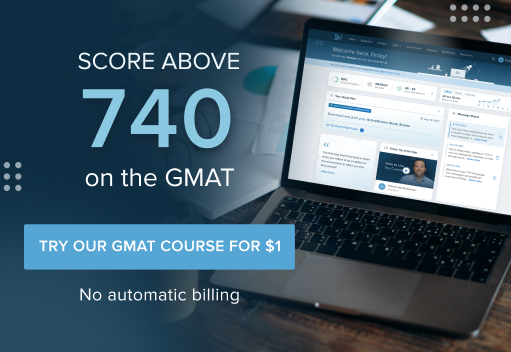 Get 5-Day Trial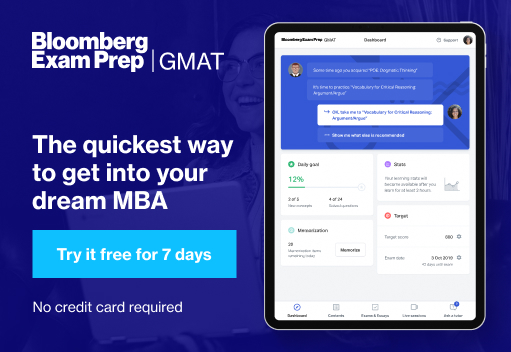 Get Free Trial
GMAT PREP DEAL TRACKER
ONLY $85

SAVE $300

ONLY $99

$150 OFF

50% OFF

SAVE $75

100% OFF