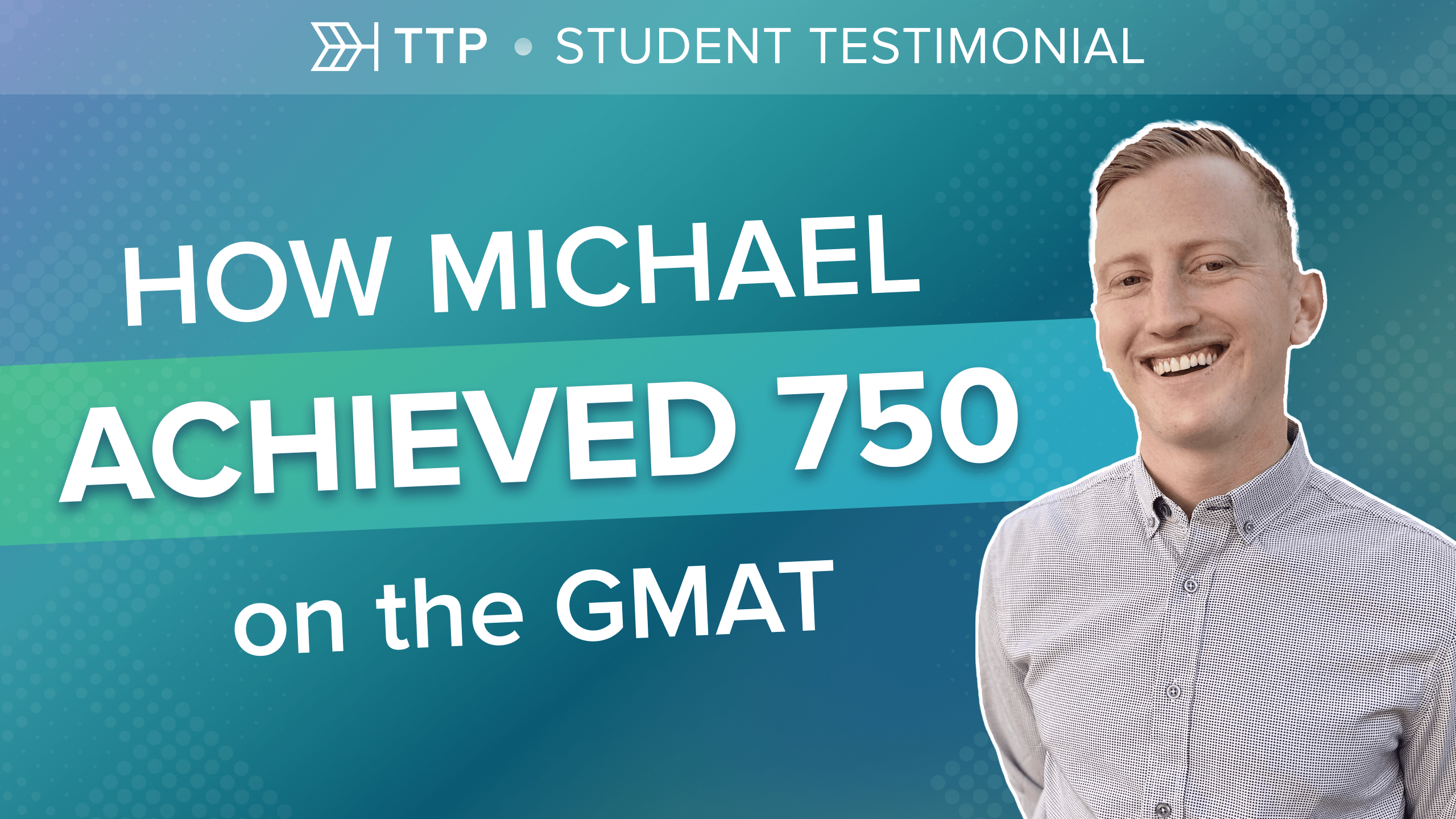 How Michael Achieved a 750 on the GMAT
Michael had been out of school for several years when he began his GMAT preparation, so he knew that he would need to do some serious studying to brush up his skills and reach his goal of a 750 GMAT score. Like many other test-takers, he started his GMAT study with the Official Guide, but he quickly realized that simply completing practice questions would not teach him the concepts and strategies he needed to improve his accuracy. After working through a prep guide from a leading test prep company, he still found that his ability to solve questions hadn't significantly improved.
That's when he decided to try the
Target Test Prep GMAT Course
.
"For me, what made the difference between Target Test Prep and any other thing that I tried before was the structure, the organization, and just the overall course design," Michael says. "The course is so well-designed."
After preparing for the GMAT Quant and Verbal sections using the Target Test Prep course, Michael earned his target score on test day, scoring 750 on his first GMAT attempt.
Wondering how to score a 750 on the GMAT with Target Test Prep? Michael advises, "number-one thing, if you're using it, you've got to trust the process. "It's an incredible program … If you want to sit down on test day and be 100% confident that you'll know how to answer every single question, I recommend Target Test Prep."
Watch Michael's GMAT journey
here
.
Warmest regards,
Scott