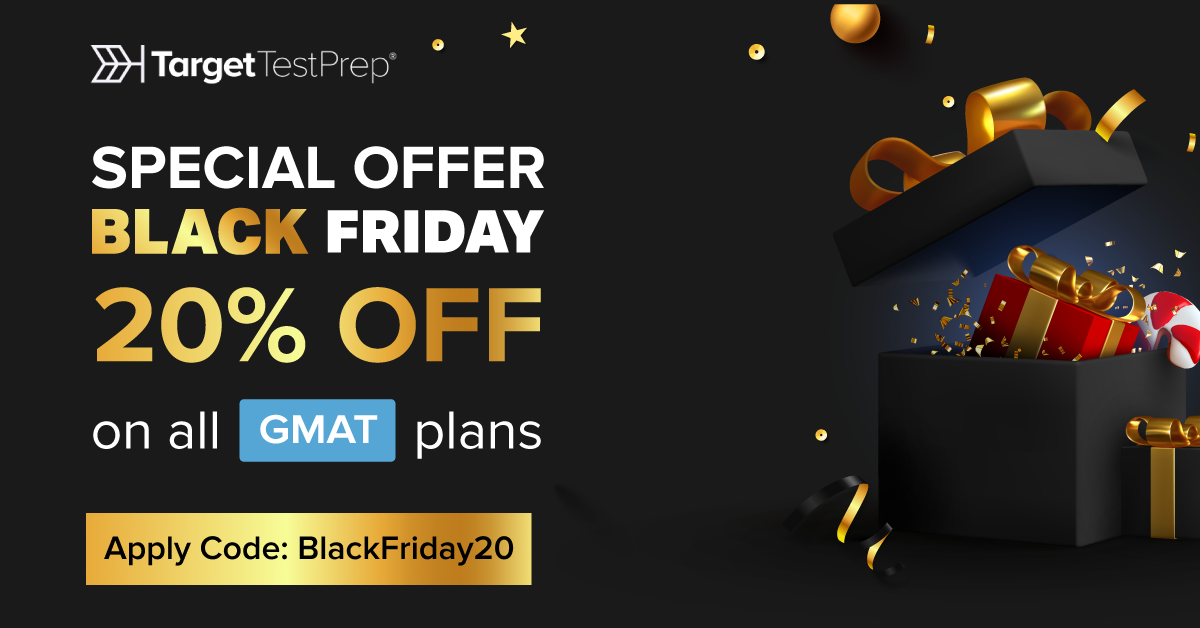 Grab Our Biggest Discount of the Year
The Target Test Prep
Black Friday sale
just started!
Take advantage of one of our biggest discounts of the year and get
everybody's favorite 5-star rated GMAT course
for
20% off
. Just use the coupon
BlackFriday20
at checkout.
1 Month Plan for $119
4 Months Plan for $359
6 Months Plan for $399
Study with the GMAT course that has helped thousands of students of all levels earn impressive GMAT scores. Whether you're 50 points or 250 points from your GMAT goal, we've got your back!
Our Black Friday sale
ends Nov. 30 at midnight Pacific
, so
grab your discount
before it's gone!
Let's do this together!
Warmest regards,
Scott Woodbury-Stewart
Founder and CEO,
Target Test Prep