Dear Experts,
First of all, thank you for being around and helping test takers like me with your expert advice during the desperate times. Your kind analysis and reviews have really helped many test takers, and I believe they will help me now too.
I took GMAT on 19-8-19 and scored 660(Q49 V31 IR6). However, I cancelled the score because I was targeting more than 720(Q50 V38+). It was my 3rd attempt but my 2nd attempt (650 Q49 V29 IR4) was 3 years ago and 1st attempt(600 Q50 V21) was 3.5 years, so I consider the 3rd attempt a fresh start for GMAT. However, to my surprise, the ESR analysis of both attempts showed that I made similar strategy mistakes on both the attempts in Verbal. I prepared for close to 3.5 months and used e-GMAT verbal and GMATclub for Quant. Quant has never been much of a challenge to me because I scored Q50,Q49 and Q49 in my 3 attempts respectively. However, I confess that I am not as comfortable with Quant now as I was during my 1st attempt, considering the fact that I was left with close to 10 minutes of time in my 1st attemp yet scored Q50 and that I did not put much emphasis on Quant this time as I was decently confident that I would score Q49+ in this attempt. My main challenge was verbal and I spent close to 2 months of time only to prepare for verbal through e-GMAT. As per e-GMAT scholaranium my scetional abilities were good, as I was scoring 85%+ on SC, CR and RC. However, during the final week, my RC abilities dropped to ~50% on high level passages of OG VR and OG. Moreover, my verbal scores showed huge swing on my GMAT prep mocks as well and I was confused to undersand what was happening. I took only Official GMAT prep mocks, under close to ideal test environments, and did not test with any other mock. During my usual mocks, I would randomly mark close to 4 Qs in Verbal, since I usually take more time per Q than what is considered optimum.
GMATPREP Mock 1 - 700 - Q49 V36 - 13/7/19
Mock 2 - 730 - Q49 V40 - 20/7/19 (was scoring exceptionally well in RC during these 2 attempts, and hence I focussed more on SC and CR and reduced my time spent analysing RC.)
Mock 3 - 690 - Q40 V34 - 27/7/19
Mock 4 - 670 - Q48 V34 - 2/8/19 (Internet did not work well during this test and I failed to submit the last Q in Quant. Hence, the score dropped to Q48)
Mock 5 - 740 - Q50 V40 - 9/8/19
Mock 6 - 680 - Q48 V35 - 12/8/19 (made some silly mistakes in both V and Q because of lack of attention - probably because of the restlessness from the previous exam that I took 2 days ago).
I usually select the order V,Q,IR,AWA in the mocks and did the same in the real test. During the exam, 1st Q in V was an SC and I really had no clue what to do because none of the option made sense according to me. It was on modifiers and basic sentence construction. In an attempt to not get the first Q wrong and let the algorithm think that my ability was less, I spent close to 5 min on this Q. Eventually not knowing what to do, I marked a random answer and moved on. Lookign at the ESR, I think I got it wrong. I know that I cannot race in Verbal as I can in Quant, and I was ready to skip some random Qs during the later part of the test. I got 1 bold face Q early in the test and I understood that I was doing well on CR, so to get back on optimum time limit, I decided to skip some CR Qs in between, as I take close to 2:30 to get a CR Q right, whereas I take less than 1:30 to get an SC right. I eventually had to skip a lot more Qs than expected because of the time delay and I ended up randomly marking the last 7Qs in the test. In the test, I was really not comfortable with RCs and the result is evident in the ESR. I got tougher Qs in Quant as well and I spent more time on few Qs than I should, particularly because I know that I can compensate the time because of high ability in DS. But I had to skip 1Q in the end because of time constraint and the Q was of high level geometry. From ESR, I got lucky and got it right.
This time, during preparation I decided to spend more time on my Quant through GMAT club tests and I guess, I know what to do to improve my Quant score to Q50+. Counting on the amazing Qs and explanations by Bunuel and other experts. However, I really have no clue on how to advance my preparation in Verbal now, and I request you to advise me on
how can I improve my timing strategies, how to review wrong options in RC(In SC and CR, I usually think what made the other choices wrong, but in RC, I dont know how to do that, the answer can be simply that it is not mentioned in the passage), and what should i do this time differently to get back to ~85% sub sectional abilities in SC, CR and RC
. I make an error log and it helped me. Furthermore, please let me know what will be my approximate score on AWA with the result that I got from the software(last image).
I plan to take the test in another 30-45 days so that the material is still fresh in my mind and that I do not lose the momentum.
Thanks in Advance.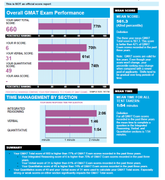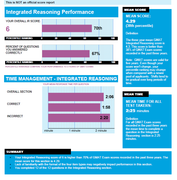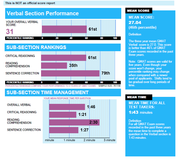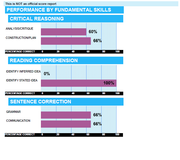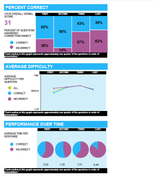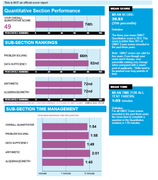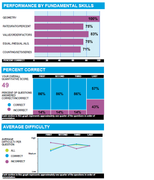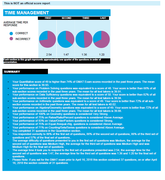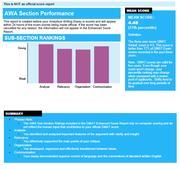 [/b]