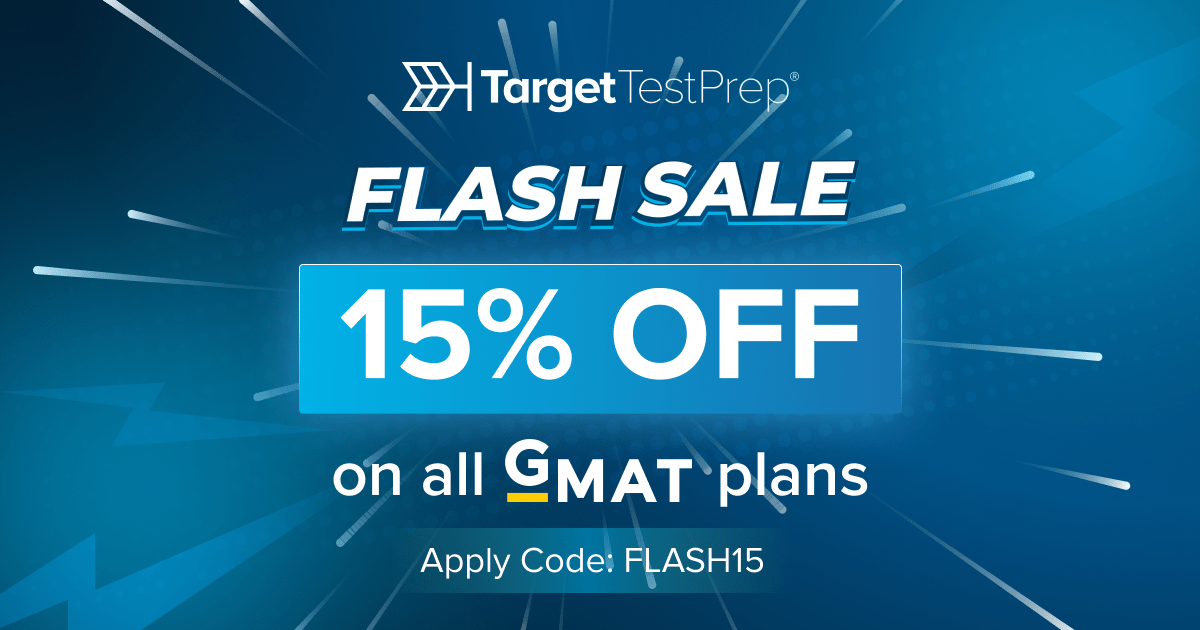 Hello, my friends at Beat The GMAT!
The Target Test Prep Flash Sale is on!
For a limited time only, get 15% off our game-changing self-study plans and live online classes. Use the coupon code
FLASH15
at checkout to
save up to $240
.

1-month plan for
$152

4-month plan for
$467

6-month plan for
$509

LiveTeach Bundle for
$1,359
Investing in yourself and your career has never been more important. So, hurry up and grab this offer before it's gone!
Grab your discount before it's too late
, or try before you buy with a
5-day, full-access trial
of the course for just $1.
Warmest regards,
Scott Woodbury-Stewart
Founder & CEO,
Target Test Prep